So here we are with the brand new WP Engine review. In this particular individual review we'll be talking about different important elements that needs to be considered before choosing a hosting and also on, how well does the WP Engine work under these important factors.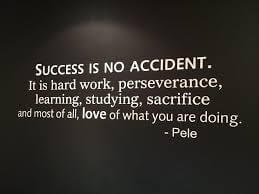 WP Engine Review

History of WP Engine:
WP Engine is a very popular WordPress hosting company which was found in the year 2010 by Jason Cohen. The area served by the company is throughout the globe. Its a private company whose headquarters is in Austin, Texas, United States. It provides Web hosting services including a Managed dedicated server.
Alexa Ranking:
WP Engine ranks at 2483 when considered globally. And has a rank of 1648 when it comes to India. The bounce rate here is a little more when considered to other hosting providers i.e. 36.5%. Daily pageviews per visitor are 6.84. And daily time on site being 10:17.
About WP Engine:
WP Engine has been very famous recently for its speed and WordPress hosting. It uses high technology to load sites faster than other hosting providers. And has 40,000 customers across the globe.
So now when it comes to why choose WP Engine to host your site ?, you need to go through 5 major factors that a site needs to run smoothly and also help in Search engine optimization.
Well the 5 factors being
Price and plans
Uptime
Speed ( loading time )
Customer support
Control panel
So let's go the tests my team has done to check whether WP Engine is the right choice for you.
Price and Plans:
Everything will come with its own price tag except relationships. (Everything has its own price tag under the sun.) If you want it, you have to afford that price for it.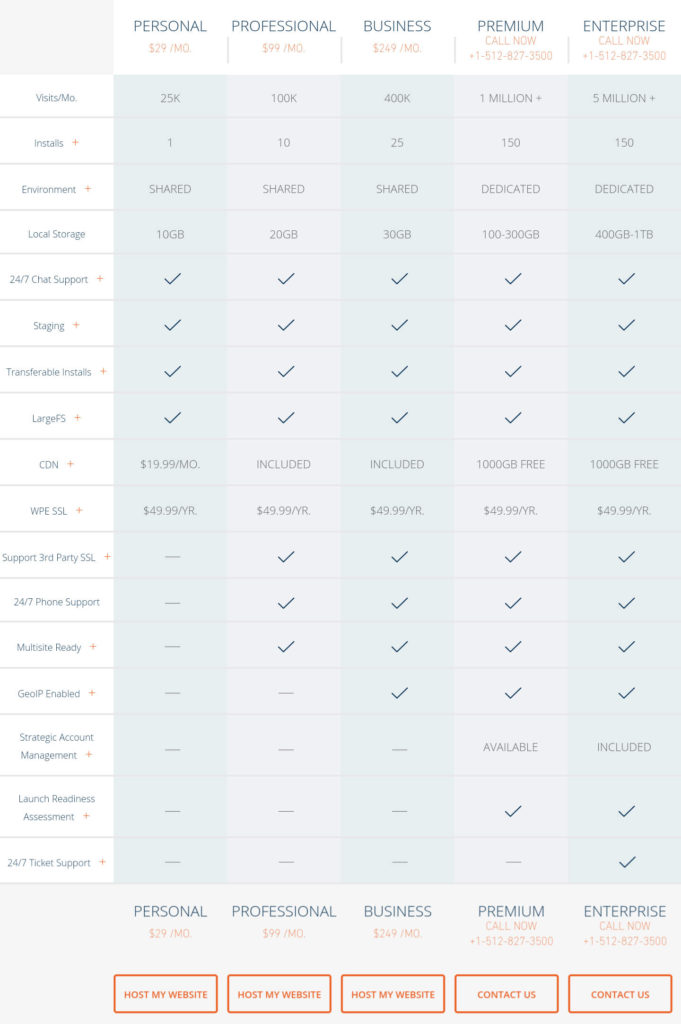 Tests:
My WP Engine review 2018 will show you clearly how the sites hosted by WP Engine performed.
While coming to any hosting company, we will have to consider its flexibility, reliability, performance first into the picture. So here are the tests which tell you the story of  WP Engine and helps you to know about it better.
Uptime test:
All the people who want to buy their site will also want their site to never go down. Since it can cause a huge loss to your business. For eg: If Amazon goes down for even 5 mins. The company might lose millions of customers.
So, I have kept a close lookatf many sites that has been hosted with WP Engine. And for my surprise, wait wait let the report itself speak first.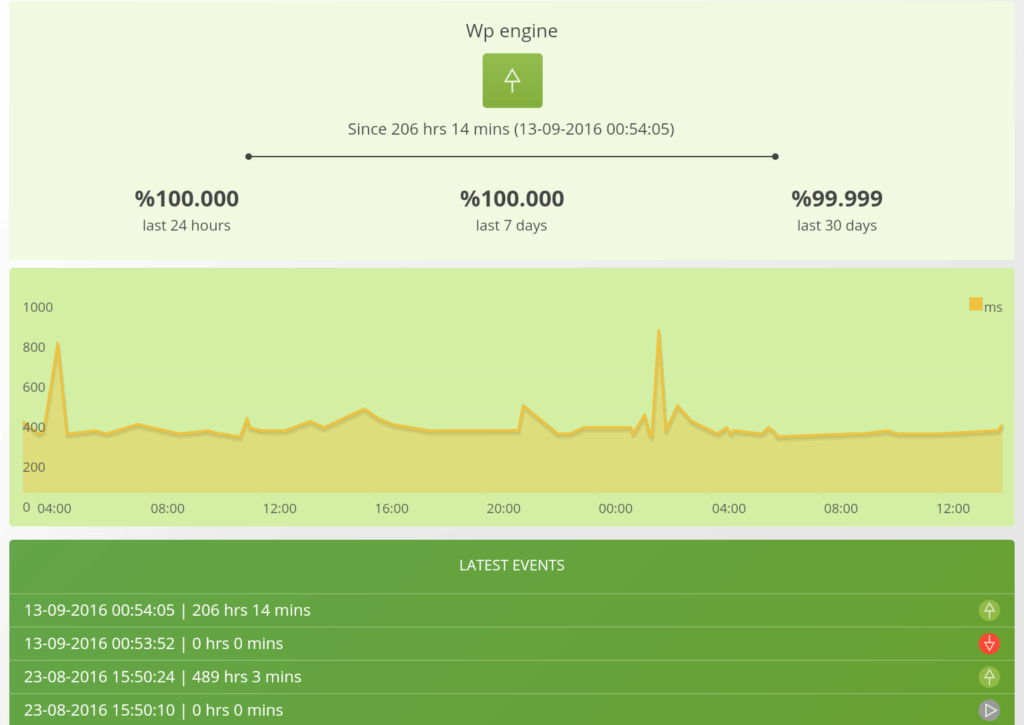 Well i'm not sure why the 30 days uptime is showing 99.99% even if the site hasn't gone down for a min also. But checking the track reports its an excellent uptime. So you must not have any issue regarding the uptime of your site if your going to host it in WP Engine.
Speed test:
I hope you don't want your customers waiting for a minute for your site to load. WP Engine here promises lighting speed as they use a unique technology for caching the files saved in your database and makes the site load much faster than the other hosting companies. Let's see if they really work well as promised.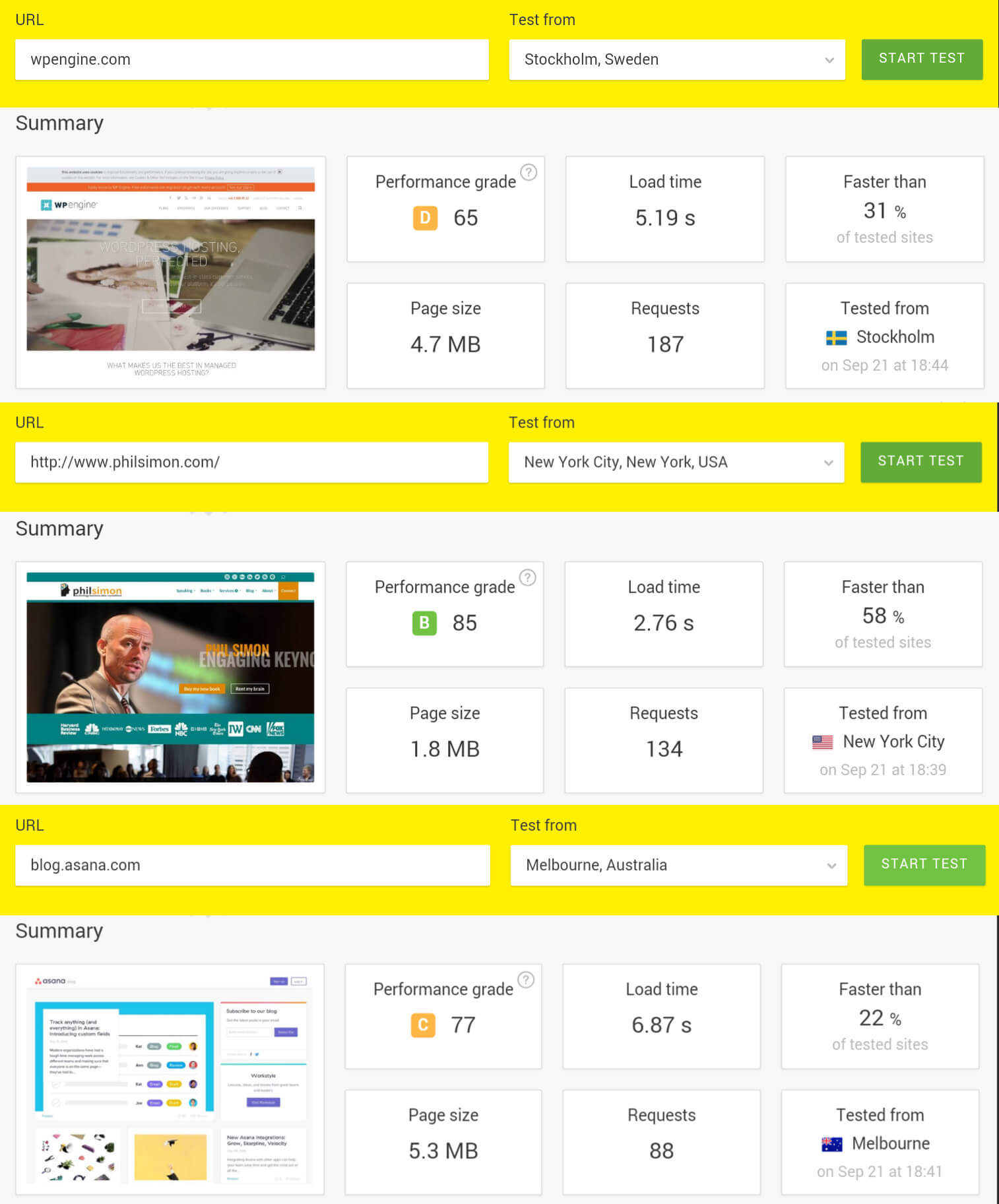 Look at the sites having 5.3 MB size. That is considered to be a huge size when it comes to the homepage. But WP Engine does pretty well as it loads the site well within 7 seconds. And the site that has an average size of around 2 MB load well within 3 seconds which is incredible. So if you're out there for lightning speed then WP Engine is surely on your list.
Features
Pros:
Hosting wordpress sites will have lot of advantage.
The special service will be provided for free of cost, to prevent your site from hacking.
Free trial of 60 days is provided .
This company uses the unique technology called ever cache technology, which helps you to load your site faster. (ECT for faster page load)
With their FREE AUTOMATED MIGRATION plugin you can transfer the whole wordpress site to their platform within a flash (few clicks.)
They won't compromise with the issues like speed and security. They are lightning fast and secured with issues like hacking. Even if your site gets hacked, they'll fix it for cost free.
They make the job simpler with lot of plugins.
And not to forget the one, they are provided with quality and amazing customer support.
Cons:
Their hosting plans are very costly, even though they are providing high-quality hosting; it's very difficult for people to afford it if they are going to have a small scale business out of it.
The storage spaces what they are providing is too less for mid-range sites. And you have to pay for it if you crossed the storage limit to get extra space.
Hosting with them is also limited to no: of visitors per month. Beyond that, you have to pay extra for it.
Only one domain allowed in their basic entry plan.
You can only host WordPress sites.
No e-mail accounts with their hosting plans.