Hey guys, Nowadays, it has become a daily routine to Google everything to find out the solutions for one or the other reason and, choosing a right host is one common reason among them and maybe that's why you are here reading my Bigrock review.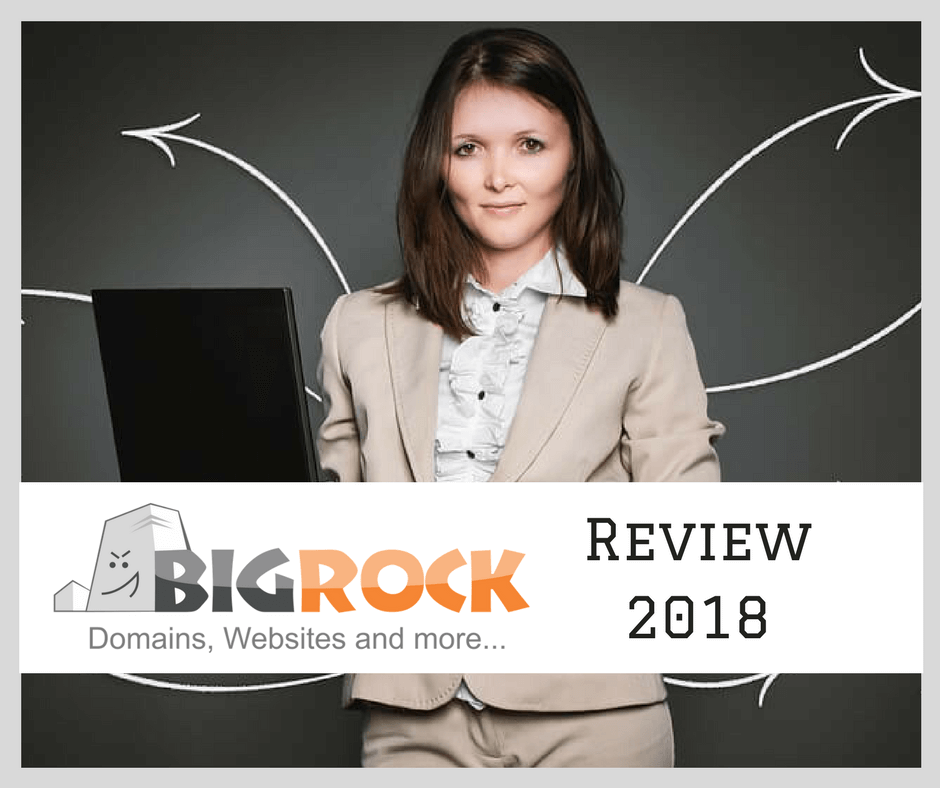 Hosting a website is the basic requirement to explore yourselves along with your website into the online world. Casually speaking, every company and its plans look similar to you but when you are really into it, you will make out the real difference. So, leave that job to us, in fact, we have already done all that hectic and time-consuming procedure for you and have a look at Bigrock review for the year 2018.
History of Bigrock
BigRock is a part of the Endurance International Group. Endurance International Group is a publicly traded (NASDAQ: EIGI) technology company that helps power small and medium-sized businesses online. Endurance provides web presence solutions including web hosting, eCommerce, eMarketing and mobile business tools to approximately 4.7 million subscribers around the globe. BigRock is a leading provider of web-presence solutions to small businesses, professionals and individuals. They provide their clients a complete suite of products that help them establish & grow their online presence.
About Bigrock
Bigrock offers a wide variety of plans inclusive of domain registration, web hosting, and website builder. They also offer both Windows and Linux hosting services with a handful of choices which fits into your budget. More details about Bigrock is down below in our full Bigrock review.
Price and plans
Bigrock is also one such company which concerns more about affordability. They are the best fit for small businesses, blogs but for large scale businesses, upgrade of plans might require due to metered bandwidth and diskspace. Entry plans are really lagging in resources including the sad fact that we can host only one domain, but higher end plans are really having very attractive features.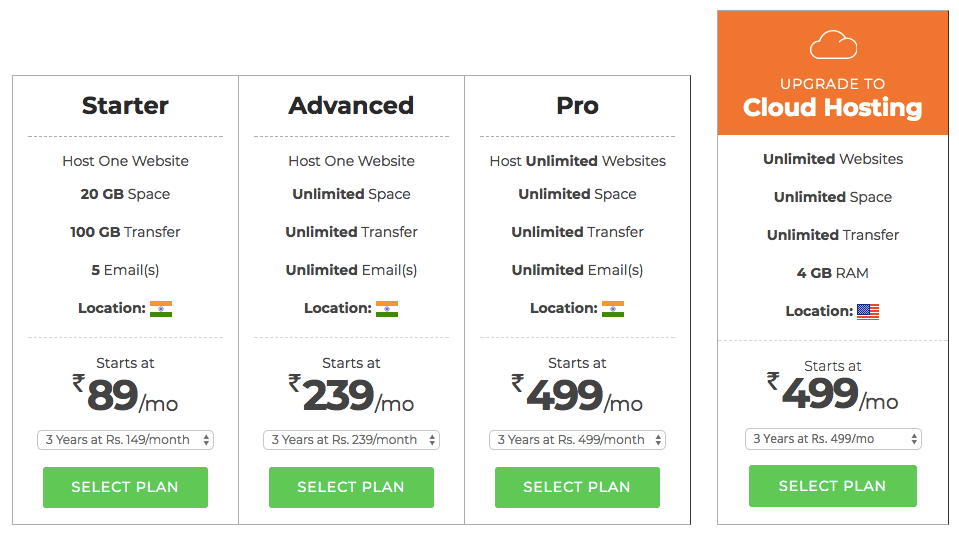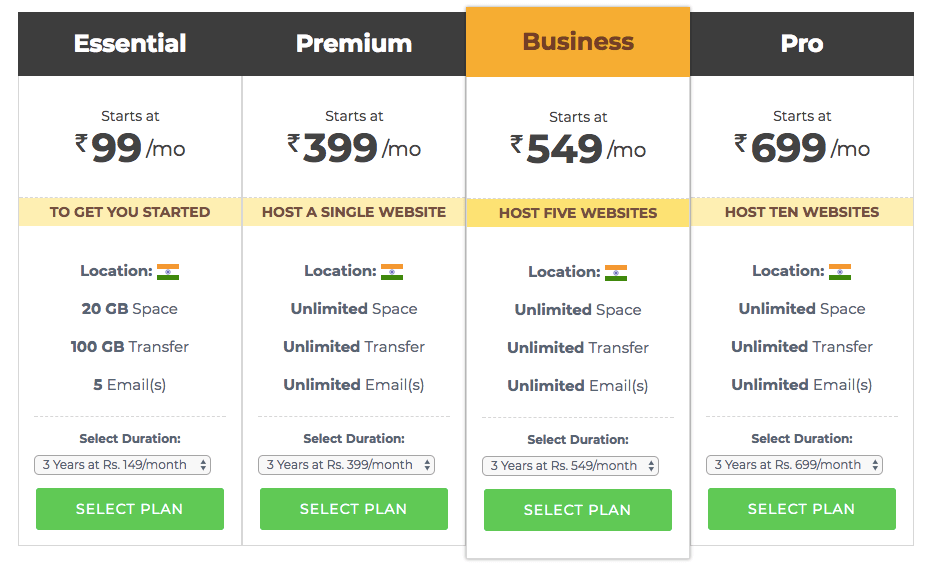 Note: If you're a US customer, do change the server location to the US and you'll get a price cut on every plan.

Bigrock review – Performance Tests
Uptime report
Uptime is basically the time your website is up and running. Generally, uptime is read in terms of percentage. High uptime rate is always preferred.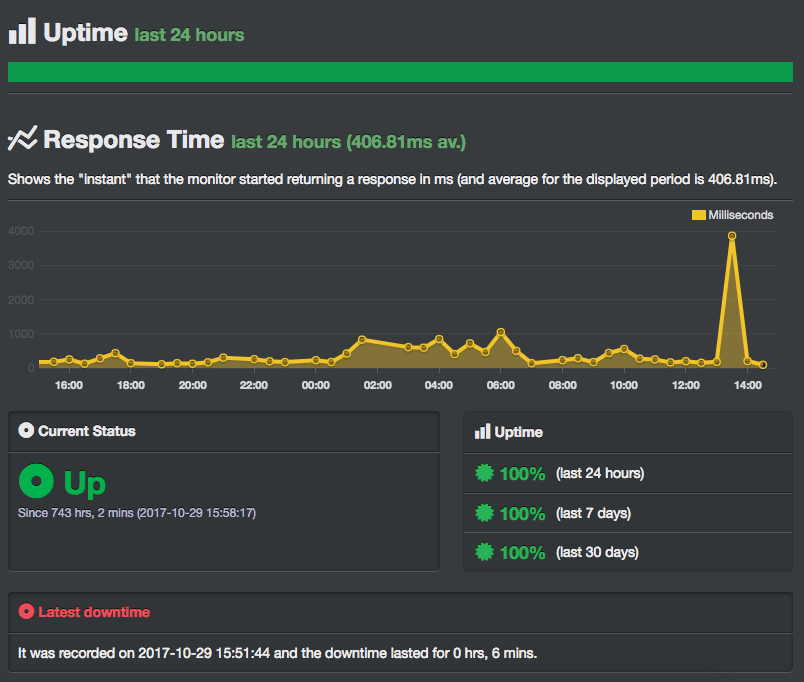 Well, moving on to the results, the uptime of Bigrock was 100% throughout our testing period. You can't expect anything more from this, can you? 😝 But, according to some of the user reviews, there are some negative comments about Bigrock uptime but we haven't experienced any huge downtime during our testing period. The website was up with obvious maintenance downtime throughout our testing period of several months.
Speed test
Speed is one of the important hosting requirement to grab the attention of your readers and the website speed might become your advantage to win over your competitors. The speeds of some of the sites hosted on Bigrock are really promising.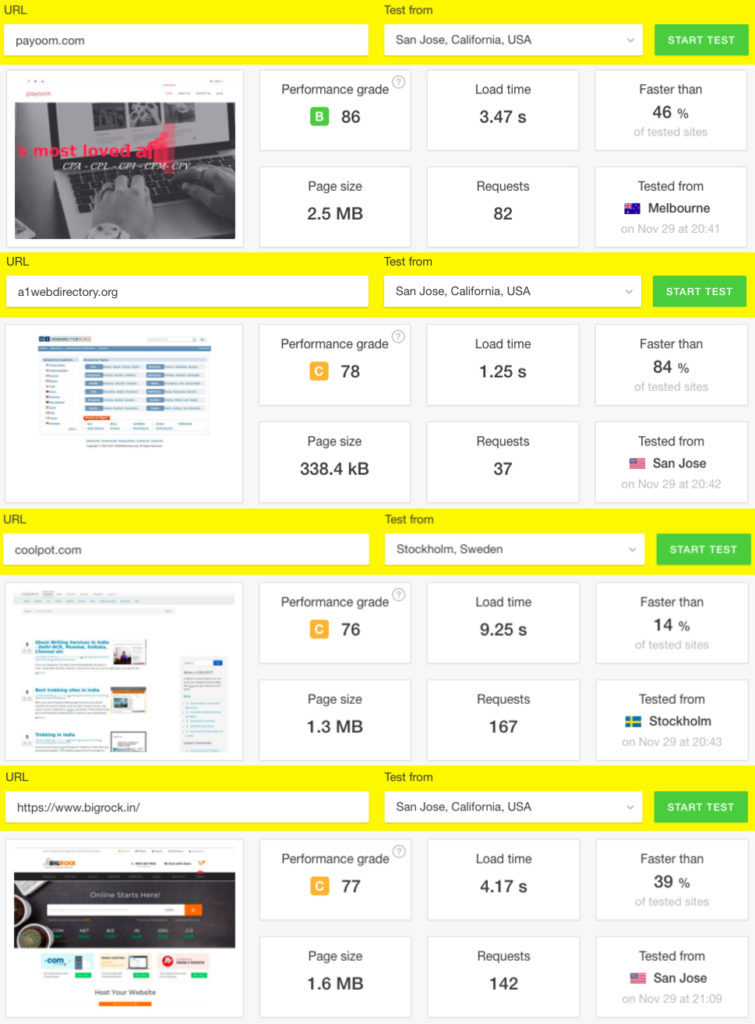 Meanwhile, the speed not only depends on the hosting provider but also on how you optimize your site. As I mentioned in my previous reviews, installing a caching plugin and optimizing the page size will really work. Seriously as a hosting reviewer, I am not pleased with the Bigrock website speeds, as their own site consumes a ton of time to load (around 4.2 sec) even though the page size is very small.
Customer support
They promise to provide Hassle free local support over the phone with a Toll-free number, live chat, and email, 24/7/365. They also have an FAQ page addressing more than 800 queries. That seems impressive.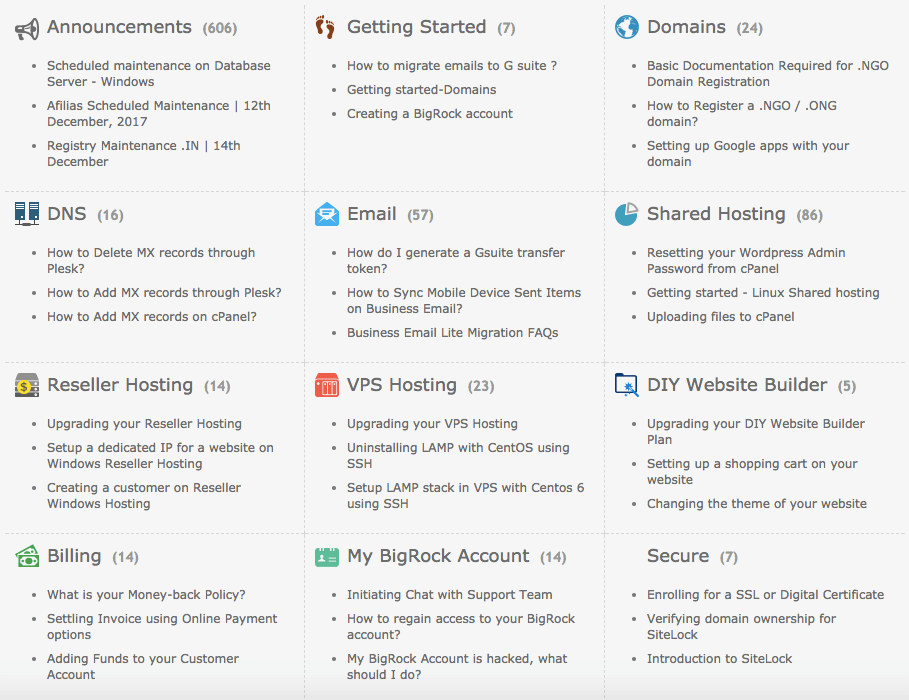 But just like Ipage and other hosting companies under Endurance, they fail to provide satisfactory support. The live chat is just time-consuming because you'll have to wait for hours to get the chat connected to the support person. Even user reviews about Bigrock states that the support isn't great.
C-Panel and User Interface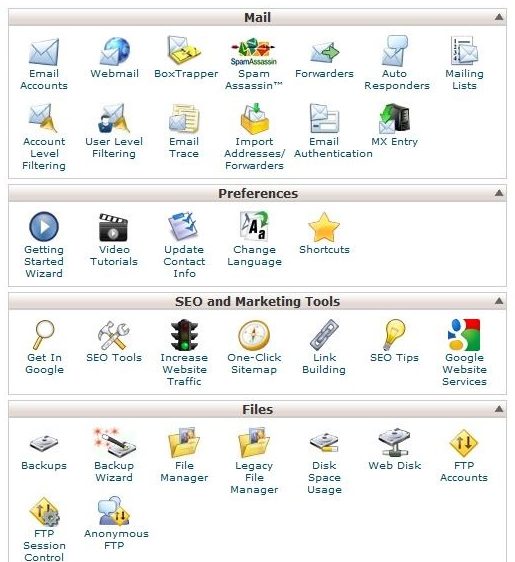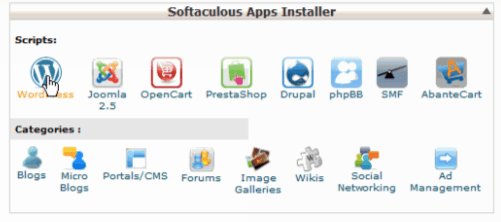 This is the typical C-Panel that all the popular web-hosting companies use. There is Softaculous Apps Installer where one can install famous open source platforms or to be precise Content Management Systems (CMS) such as WordPress, Drupal, etc; in a single click.
Features
Pros
DIY website builder.
Hosting at an affordable price.
Renewal reminders.
30-day Money-back guarantee.
Wide range of payment options are available (MasterCard, American Express credit cards, PayPal, etc.)
Choice of C-panel for upgraded plans.
24*7*365 days customer support.
Both Linux and Windows hosting are available with wide range of plans.
You can use PHP Perl, Python, Ruby on Rails and CGL for Linux servers.
PHP, ASP Classic, ASP NET for Windows servers.
Cons
You cannot change the primary domain for a plan, after more than 30 days of purchase.
No flexibility to change the name servers quickly.
Some of the entry plans are very bare bones hence upgrade of plans might require due to limited resources.
You can host only single domain in their Advanced (Linux) and in Premium (Windows) plans.
Choice of C-panel is not applicable to shared hosting (Linux server – C-panel and Windows server – Plesk)
Automatic backups are missing, manual backups have to be done using the backup wizard.
Users have a lot of negative comments on their technical support.
Issues are very often in their email services.
User Reviews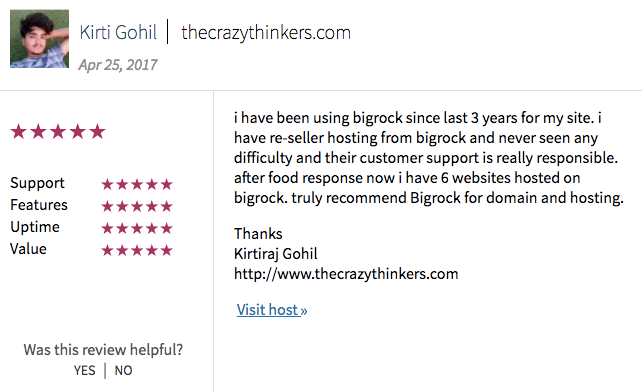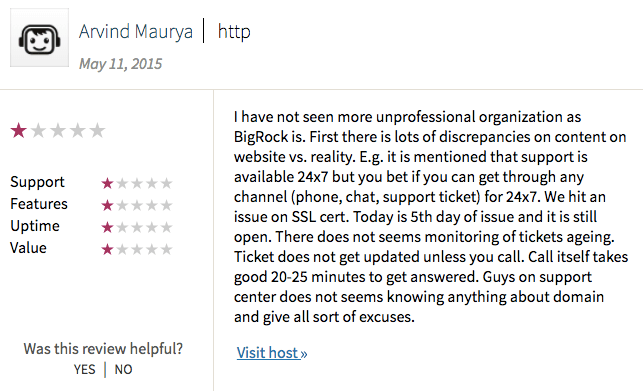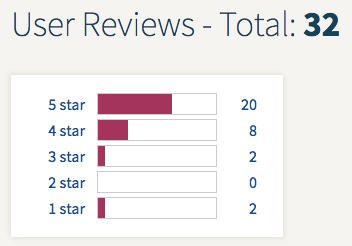 Credits: Whoishostingthis
We have a discount coupon, in case you're buying please do use it because it helps our website out.
Disclosure: The links found in this post are affiliate links which help us earn through sales-based commissions.
We have also listed the highlights of this review in the video below. Do check it out.
I hope this Bigrock Review has made it clear to you on the features and every other aspect of Bigrock. Read more reviews on Whyhostwithme to make the right decision and get the perfect host for your website.

Do check out our blog page as well. Thank you ☺️