Hey, everyone. It gives me immense pleasure to share my views on GreenGeeks in my new GreenGeeks review for the year 2018. One thing I want to stress  is that there doesn't exist a perfect hosting company at all, it all depends on your priorities and your needs. Relatively speaking, someone's "best-experienced" host might turn out to be the "worst host" in your case. So, have a quick overview of the hosting plans, features offered by GreenGeeks which is mentioned below in my GreenGeeks review.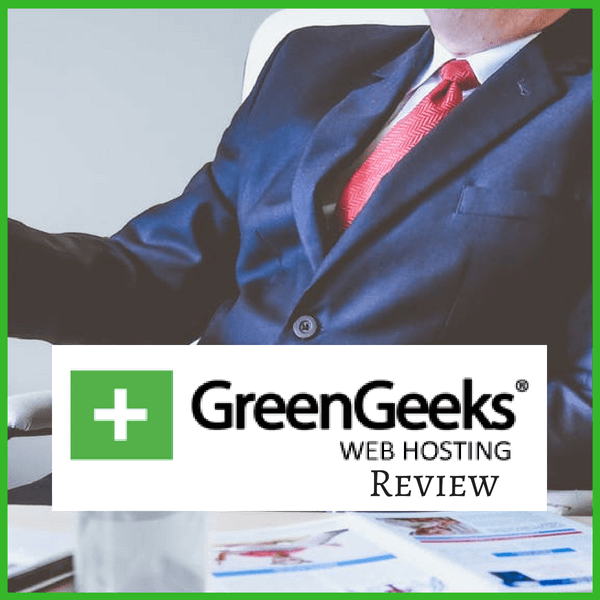 So, let's not waste further time and go through my GreenGeeks review to make sure if it satisfies your hosting needs?
History of GreenGeeks
The GreenGeeks management team has over 40 years of experience in providing high-quality, affordable website hosting. They have been serving for the past 9 years, have around 35K+ active customers, 300K+ websites hosted. In addition to your GreenGeeks account will have a positive energy footprint on the environment as they replace, with wind power credits, 3 times the amount of energy your website will use.
About GreenGeeks
GreenGeeks also falls under low pricing hosting providers. If you are searching for low price hosting, then make sure you have GreenGeeks on your list. To be honest, I am really pleased with some of the features and I have mentioned briefly about it in the pro's section of my GreenGeeks review. So, please make sure you are going through this GreenGeeks review completely.
Price and Plans
Unlike other hosting companies, there are no different hosting plans here in GreenGeeks. Altogether they offer you a single plan which is inclusive of almost all features and further adding to it, some of the extra features which are not provided by other hosting companies.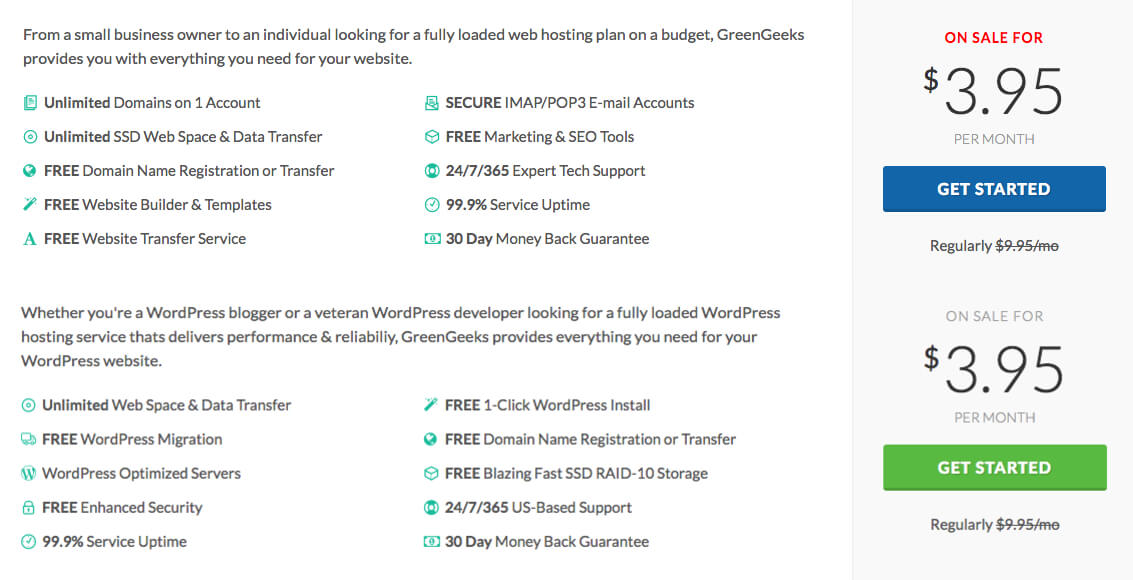 They are cheap as I mentioned earlier and they cost $3.96/month ($47.52 Annually) which is really unbelievable with these features. But, there is a catch. You get $3.96/mo only if you sign up for 3 years.
I also have a 20% annual discount code which you'll find at the bottom of this review.

Uptime report
The word perfect fits right for the uptime of GreenGeeks because it is 100%. Have a look at the uptime report below.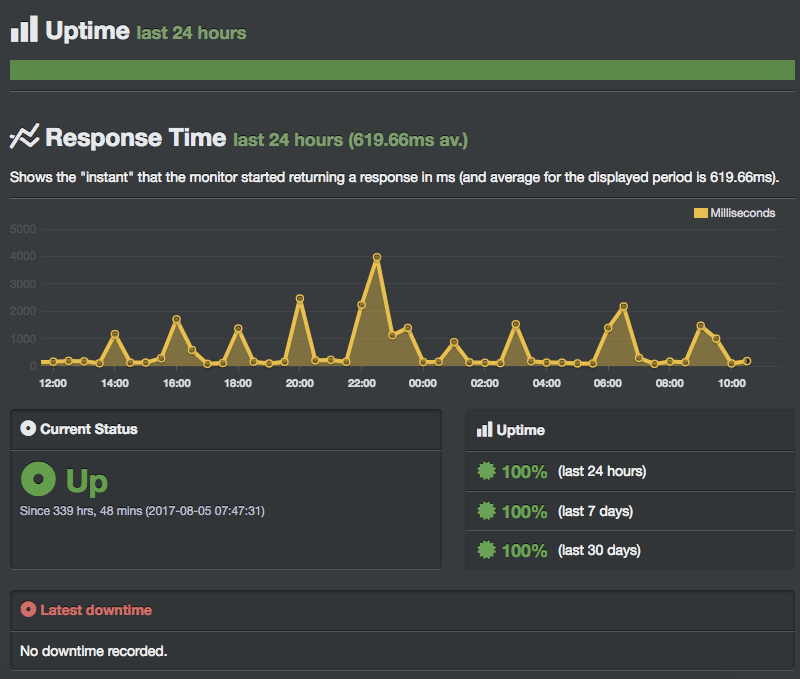 I hope after closely watching the results even u guys would love to host your websites on GreenGeeks. If you are really in search of a host with high uptime report then you can sign up with GreenGeeks.
Speed test
Uptime shows visitors the way to your site and it is the speed, which makes the visitor stay longer without having to wait until the pages loads. People search only when they are curious. So, to keep it alive the speed is very important and check out the results to know more about GreenGeeks speed.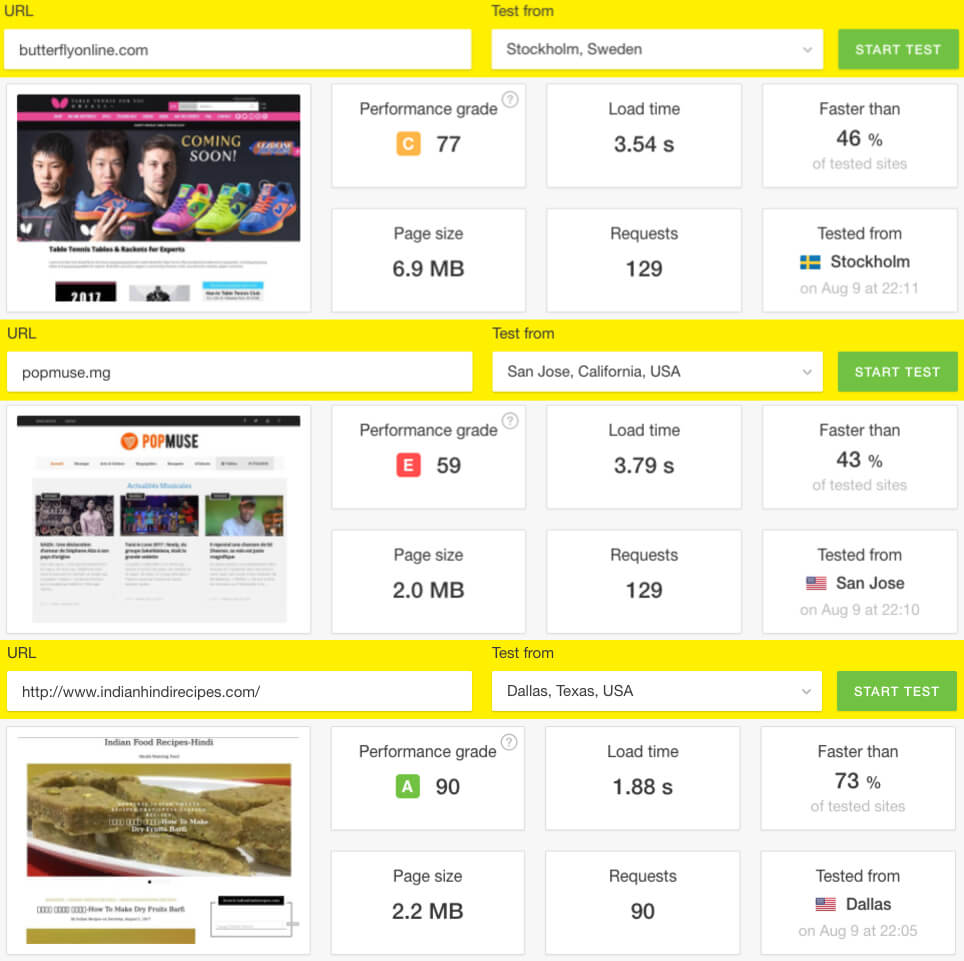 I would say that GreenGeeks have a decent server speed. The tests were conducted on different websites and you can notice that the load time of the website is 3.54 sec which consists of huge data i.e; around 7MB and their own site loads within 2 seconds, which is healthy. But, some sites might take more time as you understand looking at the results. For those sites installing a caching plugin or compressing page size would really help gain speed. Summing up, GreenGeeks can load websites around 2mb/second which is decent and deserves a good score in the speed test.
Special thanks to IndianHindiRecipes for letting me test their site and review their hosting company.
Customer support
Customer support is the main foundation pillar of GreenGeeks. GreenGeeks is renowned for their flexible customer support, in fact, one of the best in the present hosting industry. The response time of live chat is outstanding. Support is also provided via e-mail and phone.

In addition, they offer useful video tutorials helping customers to solve issues by their own. This emphasizes the quality of GreenGeeks customer support. Although GreenGeeks provides 24*7 customer support via live chat and emails but fails to provide the same via phone. It is available between 9 AM to 12 midnight during weekdays and it is 9 AM to 8 PM during weekends.
C-panel and user interface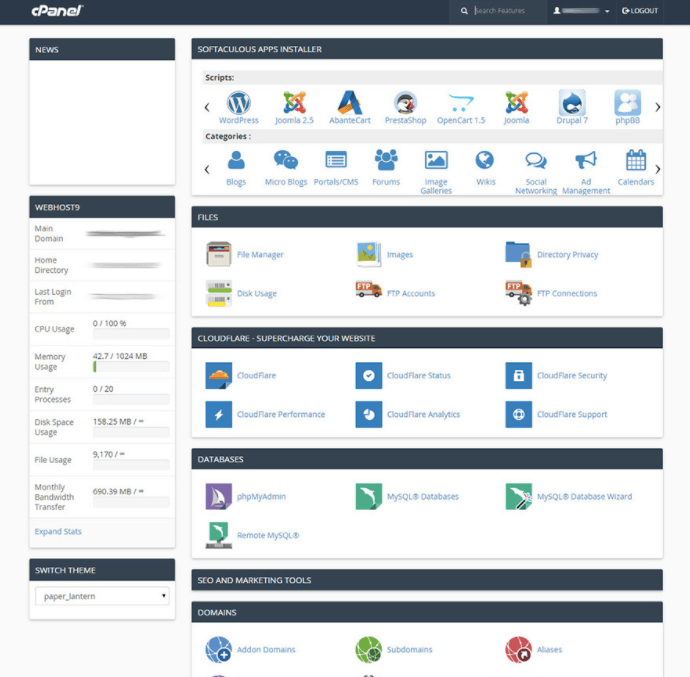 This is the typical C-Panel that all the popular web-hosting companies use. There is Softaculous Apps Installer where one can install famous open source platforms or to be precise Content Management Systems (CMS) such as WordPress, Drupal, etc; in a single click.
Features
Pros
You are able to host unlimited domains easily with no restrictions.
Free domain name with a hosting plan.
Free website migration, helps in shifting your account to GreenGeeks.
E-mail accounts are secured by IMAP/POP3.
Free marketing and SEO tools.
24*7 tech support through live chat and through e-mails.
99.9% uptime guarantee and backups with a money back guarantee.
Price lock guarantee, means renewal rates are same as that of introductory rates.
It supports PHP 5, Perl5, LGL-Bin and Python languages to build your site.
Unlimited bandwidth, unlimited disk space, and e-mail accounts.
GreenGeeks implements special security features like Advanced Real-Time security scanning, Apache, and MySQL security tweaks.
To keep your data safe GreenGeeks provides free night backups daily.
An eco-friendly hosting company, as their servers consume wind energy for their operation.
Cons
They do not provide Windows hosting service as of now.
No 24*7 support via phone calls.
The support will only be in the English language.
There are user complaints on billing issues often.
Only 30 days money back guarantee provided. They deduct $24.95 if you are benefited by the free domain name at the time of hosting.
They provide only one hosting plan and there is no choice in hosting plans under shared hosting.
User Reviews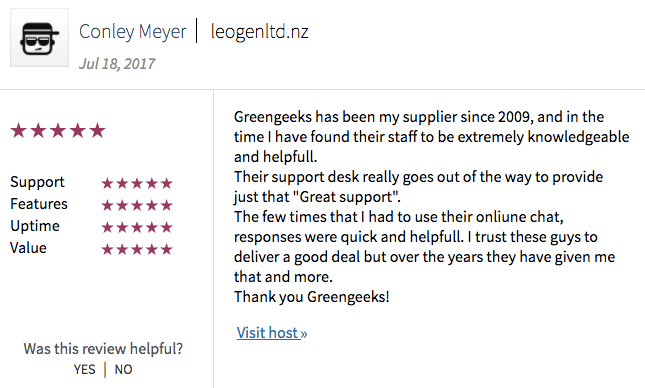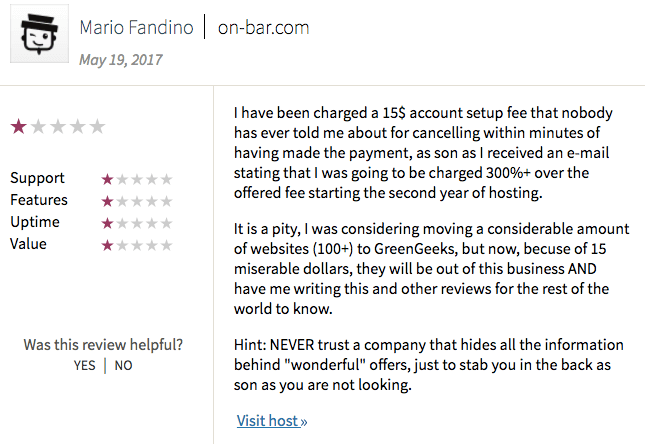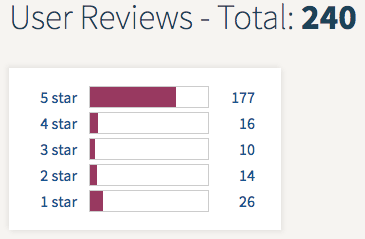 Credits: whoishostingthis
We have a discount coupon, in case you're buying please do use it because it helps our website out.
Use the coupon code: "take20off" to avail 20% off.
Disclosure: The links found in this post are affiliate links which help us earn through sales-based commissions.
We have also listed the highlights of this review in the video below. Do check it out.
I hope this Greengeeks Review has made it clear to you on the features and every other aspect of GreenGeeks. Read more reviews on Whyhostwithme to make the right decision and get the perfect host for your website.

Do check out our blog page as well. Thank you ☺️