WebHostingHub Review for the year 2018.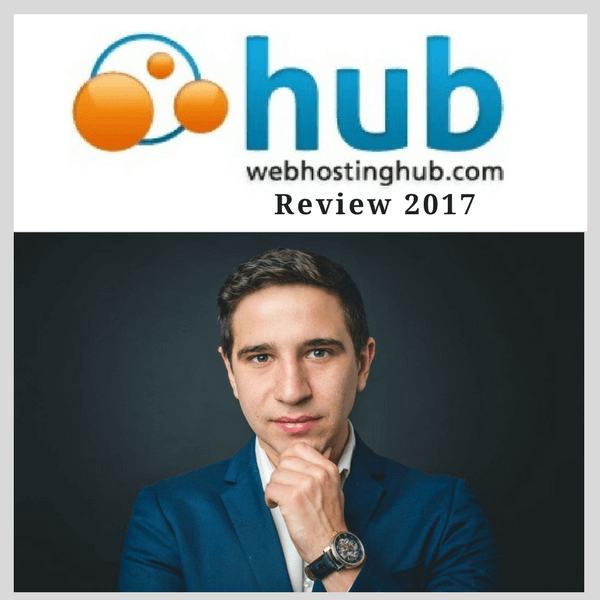 Choosing the right host is just a simple question but it does make a  huge difference to your site. That's why I always put across in my posts to take your own time and to make the right decision because to make a decision it takes a moment but to live with the decision takes a lifetime.
It's preferred that you take one's time rather than suffering the consequences of a hurried, wrong and early decision so, here we are to help you make that RIGHT DECISION which may affect your site in a positive way. Let's move on to know more about the WebHostingHub review.
History of WebHostingHub
WebHostingHub got started in 2010 with one goal in mind to provide easy-to-setup and affordable web hosting plans, supported with domain names, free web applications, custom hosting solutions and web design services for your business.
They started in Virginia Beach, VA and have since expanded to an additional data center located in Los Angeles, CA.
About WebHostingHub
WebHostingHub is famous for its uptime, customer support as well as the service they provide. The prices are higher compared to other hosts but it's the ideal host for bloggers, start-up entrepreneurs, small business owners etc. Check my WebHostingHub review wholly to know if WebHostingHub is the one for you.
Price and plans
As I have mentioned earlier, they are good for small business owners, start-up entrepreneurs and for full-time bloggers. They slightly lean on to the costlier side and their starting plan lags in some features such as hosting multiple domains, choice of data centers and a lot more but if you are searching for a flexible website with uptime and customer support, then WebHostingHub is absolutely the one for you.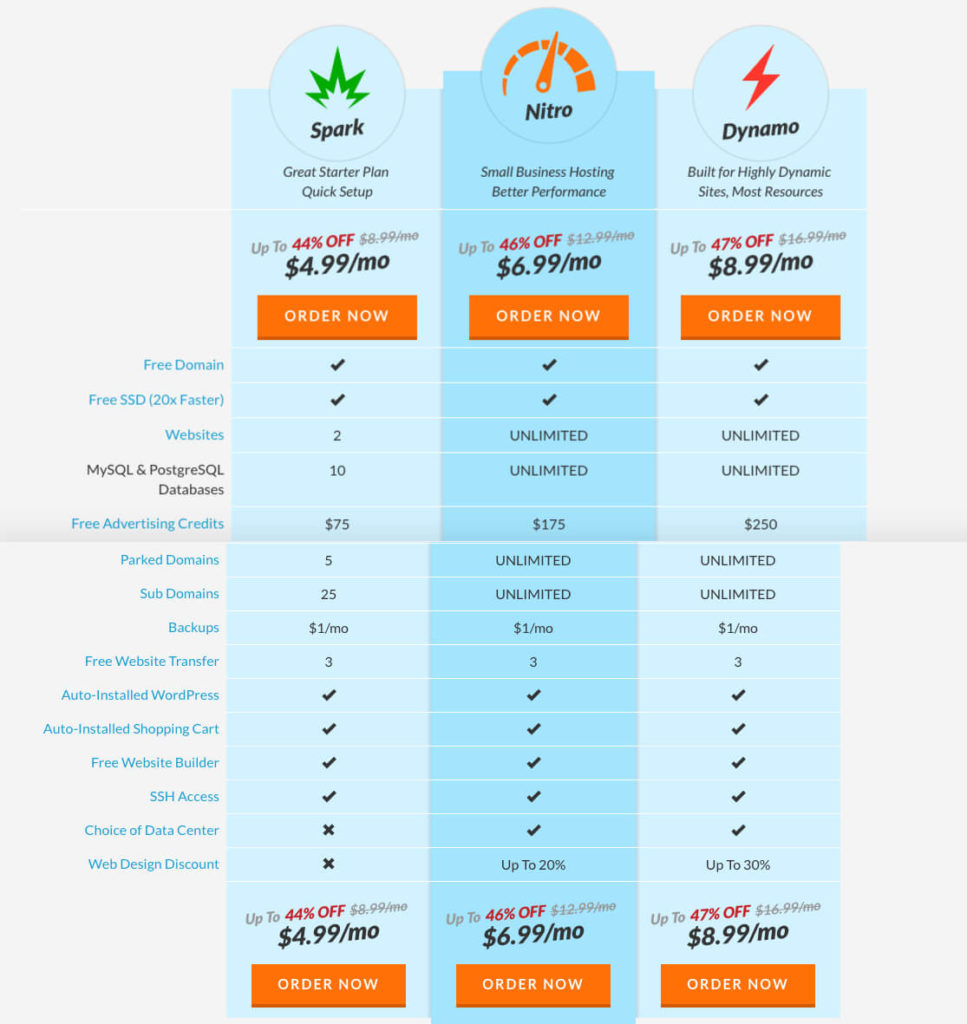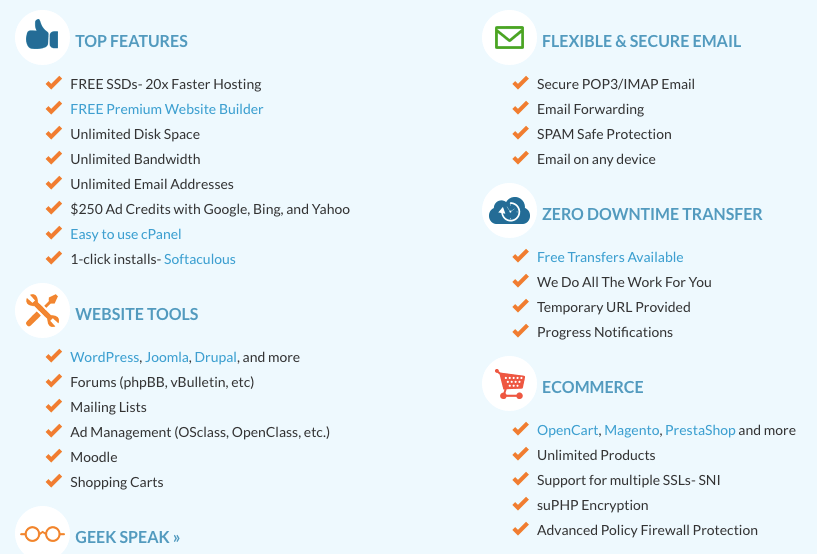 Uptime test
Look at the result, it's 99.87%. We always look forward to this 100% but we don't even get this 100% even in an antibacterial soap, it's always lesser than 100% because people say nothing is perfect but the uptime of WebHostingHub is nearly next to perfect. Most of the WebHostingHub servers do provide 100% uptime but there are also some servers which tend to give around 99.9% which is great. We can conclude by saying this makes your site available for your customers (visitors) almost all the time. Maintenance time is an exception with WebHostingHub.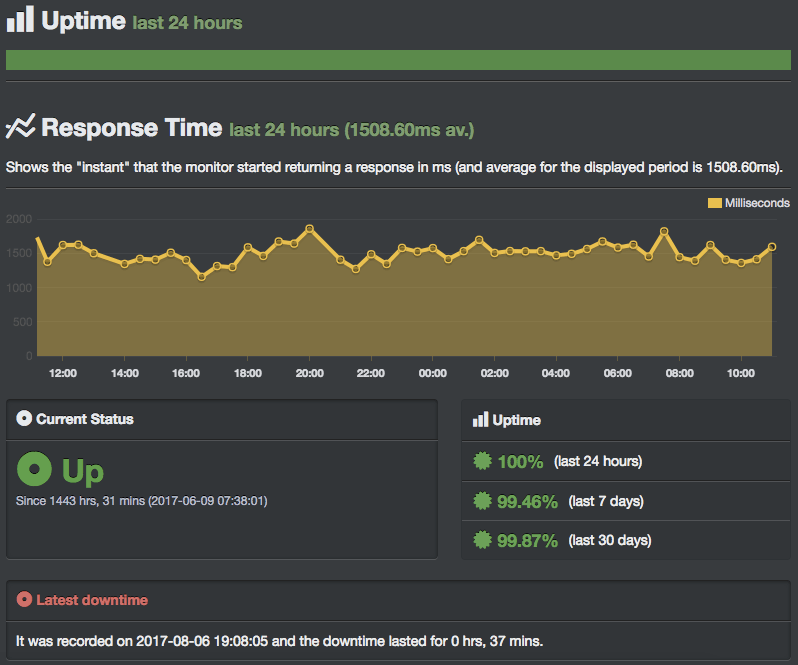 Speed test
Even though their sites run with SSD's and choice of the data center is available for higher speeds but the speed of the sites which are hosted by Webhostinghub isn't that promising. The raw performance is kinda "OK-OK" as their own site loads very slow but optimizing your site might help in gaining a better speed. So we can conclude that WebHostingHub fails to provide amazing speed but one can expect 1 MB/second speed.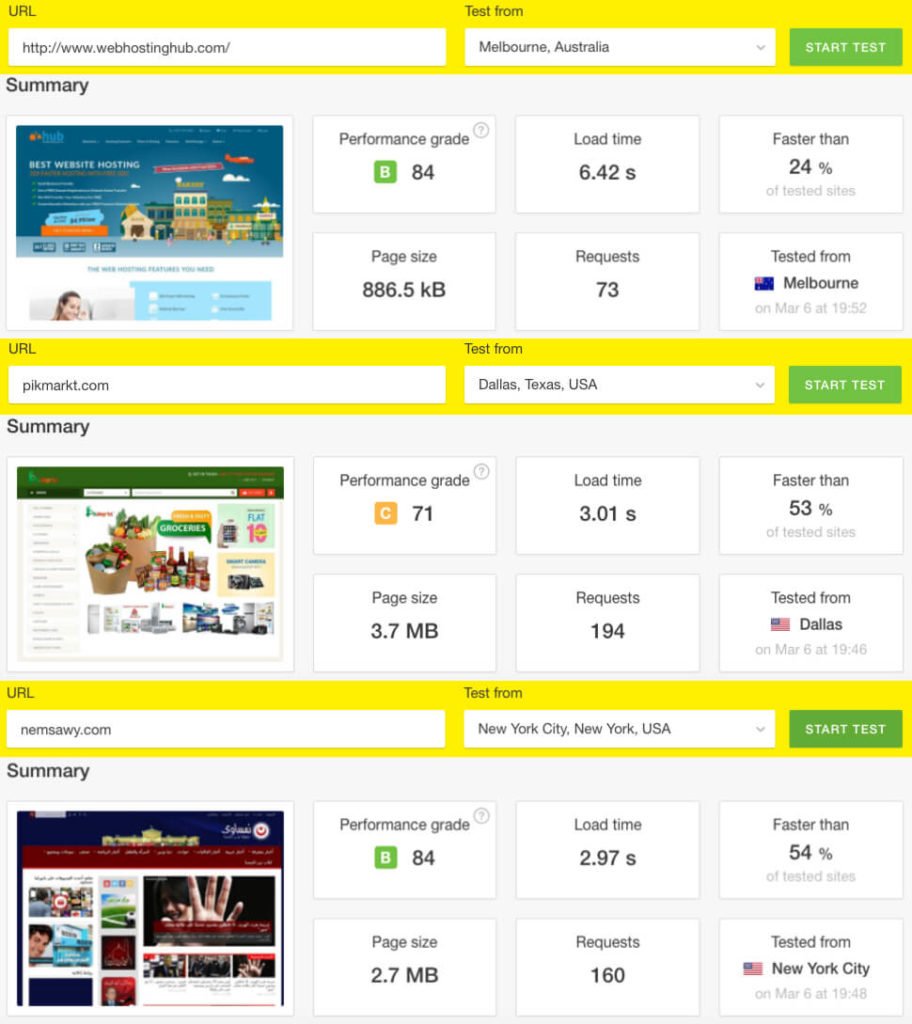 Customer support
Webhostinghub offers the 24*7 U.S. based tech support. The customer support is available through phone, email, chat and it includes access to have an extensive help center to look up to answers to frequent problems. According to the user reviews, technical support is decent and they are very patient and professional towards their customer's problems but at the same time, Webhostinghub fails to access the service through Twitter and community forums.
C-Panel and user interface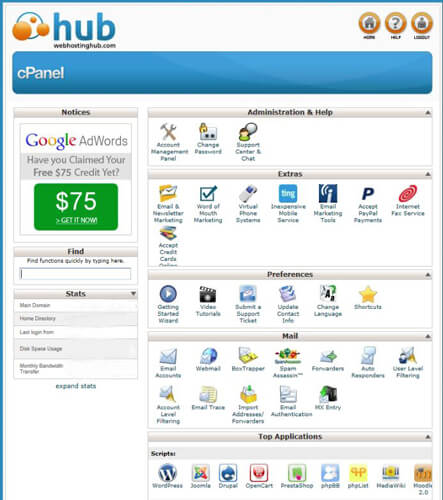 This is the typical C-Panel that all the popular web-hosting companies use. There is also Top Applications section where one can install famous open source platforms or to be precise Content Management Systems (CMS) such as WordPress, Drupal, etc; in a single click.
Features
Pros:
It provides a high quality of Linux web hosting which is packed with top features.
You are allowed to choose the data centers or the geographical server location for optimizing the maximum speed of the sites.
They provide a free domain name for the first year of purchase.
WebHostingHub offers 'solid states drives' (SSD's) to store your data instead of 'spinning disk drives', which helps in increasing your site speed.
Free website builder (Gold Grid) is provided with all 3 plans which help in building your site and you can use the regular version of WordPress if you are not interested in it.
Over 310 free applications are available with the plan.
Unlimited diskspace eases your data storage without limit.
Unlimited bandwidth helps in no restriction for transfer of data.
Cons:
They provide only Linux based hosting and doesn't offer Windows hosting.
SSL certificates aren't included in hosting plans and you're required to pay for it.
They don't offer guaranteed uptime.
Only 90 days money guarantee and only hosting amount and domain privacy fees will be paid back, while the domain name fees will be held back.  It's hard to go with them for money back.
Business sites may require upgrading plans.
Costs are comparatively higher.
Free back-ups are missing and you need to pay $1/mo for automated backups of your accounts.
Choice of data-center is absent in their primary plan.
Limited websites and limited sub-domains in their starting plan.
No easy integration with Google apps it should be configured manually.
Since the technical staff is only from the U.S, it fails to provide tech support in other languages except for English.
User reviews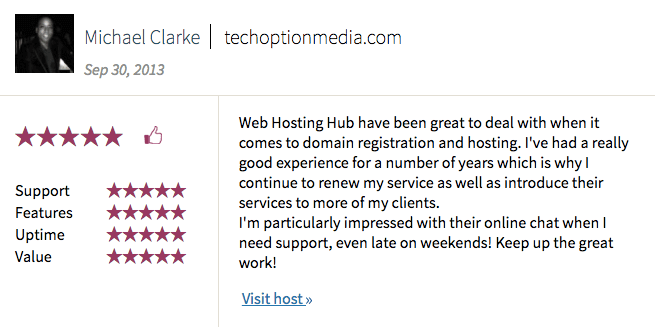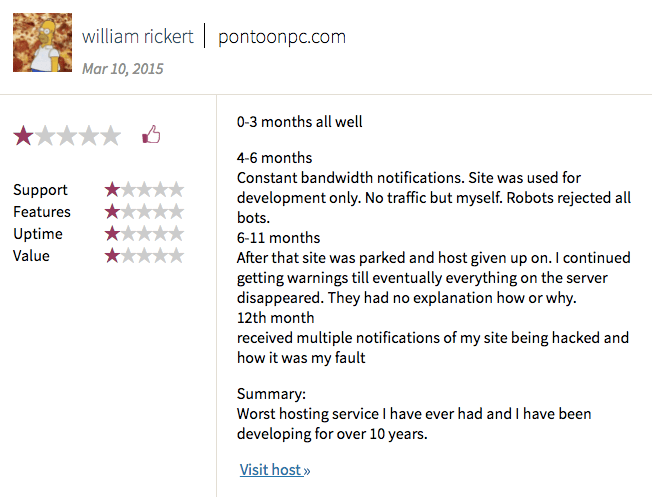 We have a discount coupon, in case you're buying please do use it because it helps our website out.
Disclosure: The links found in this post are affiliate links which help us earn through sales-based commissions.
We have also listed the highlights of this review in the video below. Do check it out.
I hope this Webhostinghub Review has made it clear to you on the features and every other aspect of Webhostinghub. Read more reviews on Whyhostwithme to make the right decision and get the perfect host for your website.

Do check out our blog page as well. Thank you ☺️