You are only one decision away from a different life, not your life but a life which your website will live. The decision is all about getting the perfect host for your website so here we are with a new Interserver review for the year 2018.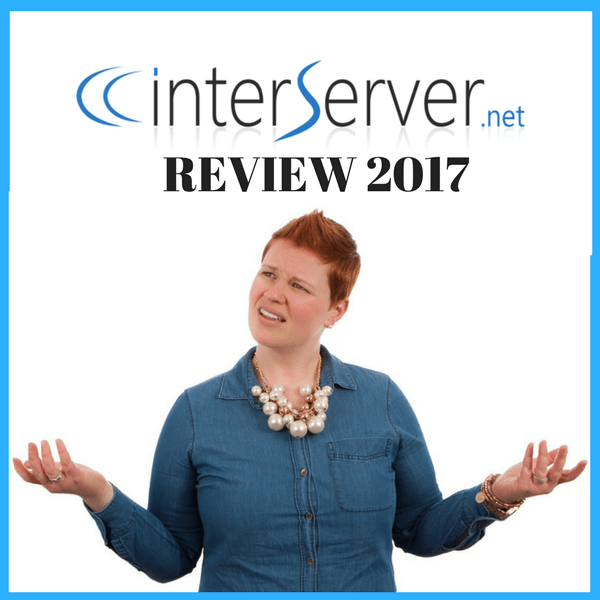 In this review, we open up your mind by making things clear about Interserver and help you out to decide whether this is your site's life changing host or not.
History of Interserver
InterServer.net has been providing web hosting services for the past 18 years. Although technology has changed from the time they started in 1999, their core principles of quality, service, and support have remained the same. Their company has evolved its product offering to include Shared Hosting, Cloud Hosting, Quick Servers, and Dedicated Servers.
About Interserver
Interserver is a great web hosting company, they serve great for small business and entrepreneurs. They are renowned for quality hardware and for a quality on-site support. If you ask me, I will recommend them for WordPress blog, Online store, small and medium scale business and for Portfolio site.
Price and plans
The entry price is $ 5/mo, which is comprising of handy features. The price might be the x-factor for small business, but it's not a big deal when you're having features worth even more. Check the list right below to know about the features available.



Uptime report
Uptime report, the key factor which rates your site in Google. Does Interserver have a good uptime? Let me tell you, there isn't a single valid reason to worry about the Interserver's uptime report. Because the test results read 99.99% and that is optimum for any site.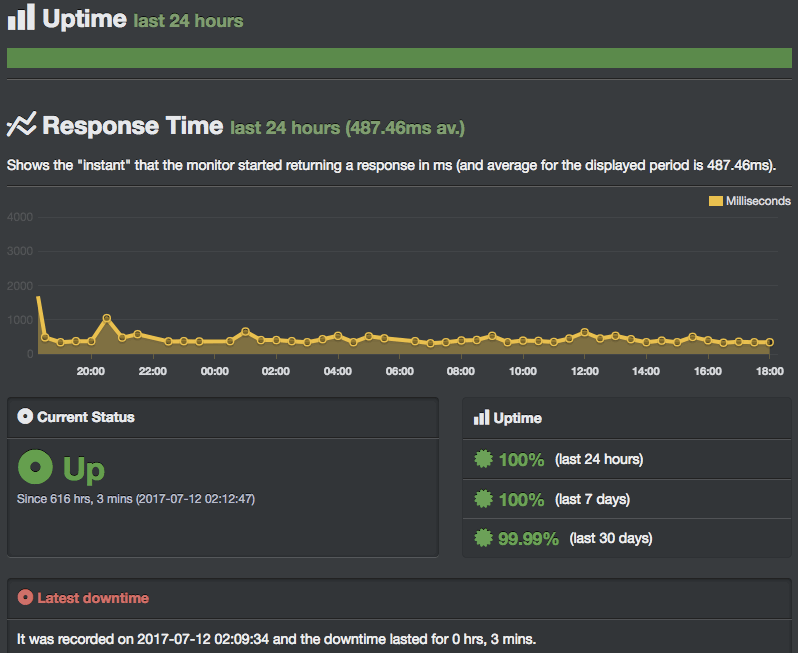 Speed test
The speed of the site is that thing which holds the interest and curiosity of the readers to stay longer and to search longer in your site. So, it's obvious that you expect good site speed. Look at the test results which are posted below to realize the fact.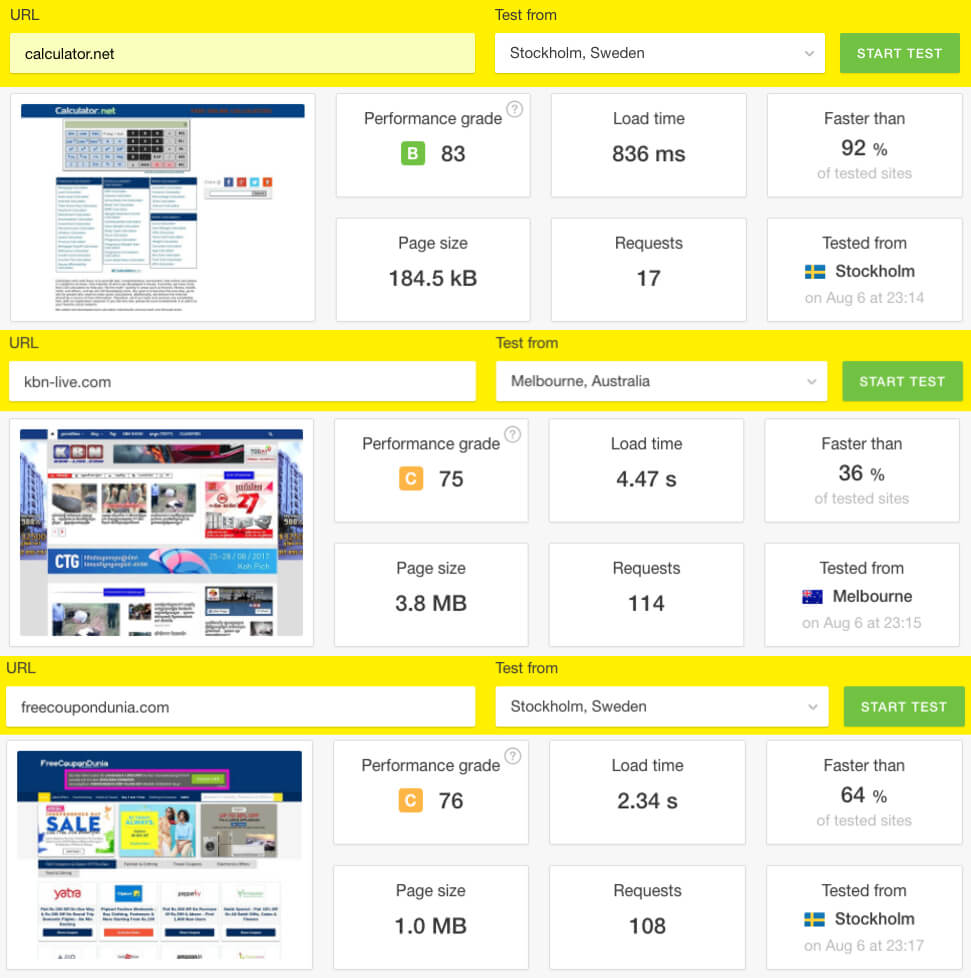 I would say that the server speed is kind of average here. The tests were performed on popular sites and you can notice that the server takes at least 1 second to load a page size of 1 MB. You can also check Interserver's own site, It loads a page size of 710.1 KB in 1.37 seconds. So, in case you want better speeds for your site you need to reduce the page size in case you decide to go with Interserver's hosting services😂. Just for your information, the ideal loading time should be around 2-3 seconds.
Customer support
Customer support plays an important role in maintaining a healthy relationship between you and the visitors. There is nothing wrong in asking and in expecting a quality customer support which fixes the problems with ease. They have a very patient and efficient customer support. I can affirmatively state the above by being the customer of Interserver to host one of my sites. Even the user reviews are good. For more details check out the pros and cons section.

Features
Pros:
Low-cost hosting services, one of the cheapest hosting companies in the hosting world.
Free site migration is available.
SSD drives are available to store your data.
Private data centers are available for enhanced speeds.
Guarantees the uptime of 99.9% excluding the scheduled maintenance period.
Weekly backups are available.
Unlimited FTP accounts.
Speed optimization.
Price lock guarantee.
Quick install scripts.
Free SSL certificates even with the entry plan.
QIS:- A total of 406 scripts are available including Joomla, WordPress, Drupal, Abaute Cant, PHP and for online store business well-known pylon such as such as Magento and OS Commerce.
24*7 customer support.
Support is available through forums.
Cons:
Choose of data centers is only for VPS servers.
Only 30 days money back guarantee.
No free domains are incentive with the hosting plan.
Service and support are only available in English.
Sitebuilder software is missing in the features list.
They lag to provide special security services.
CDN is missing because of which other sites which are present on the same server have an impact on this.
User Reviews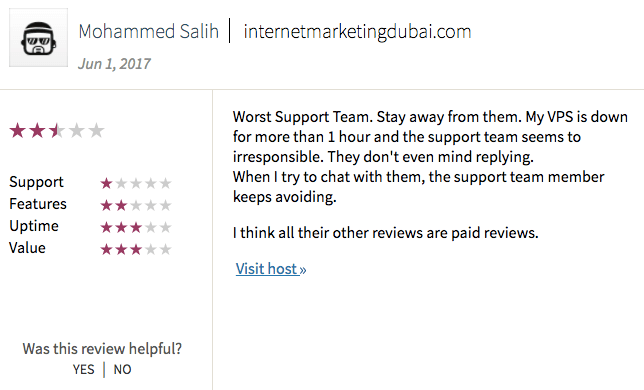 We have a discount coupon, in case you're buying please do use it because it helps our website out ☺️
Disclosure: The links found in this post are affiliate links which help us earn through sales based commissions.
We have also listed the highlights of this review in the video below. Do check it out.
I hope this Interserver Review has opened up your mind towards its features, pros, cons and much more. Read more reviews on Whyhostwithme to make the life-changing decision of your website.

Do check out our blog page as well. Thank you ☺️