Hi guys, here I'm with the brand new Inmotion review 2018. I hope you are trying to know more about Inmotion before signing up with them. I am here to provide you all the possible details from all sides to the best of my knowledge through my Inmotion review.
If you remain with question marks after reading this review don't hesitate to contact us. U can contact us through mails, phone call, by leaving comments.
Let's start the review with a positive thought.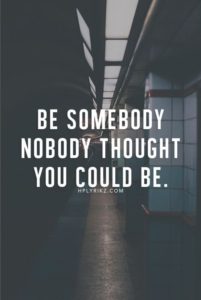 Inmotion Review 2017

History of Inmotion
Inmotion hosting is an employee owned and operated domain name and web hosting company that was founded in 2001 by beans. It's web hosting network is based on Linux and Unix operating systems.
About Inmotion
It is one of the famous hosting companies and is highly suggested by the bloggers. Because Inmotion its well known for it's features and quality. Stay with us until the end of the review to know more about Inmotion.
Price and Plans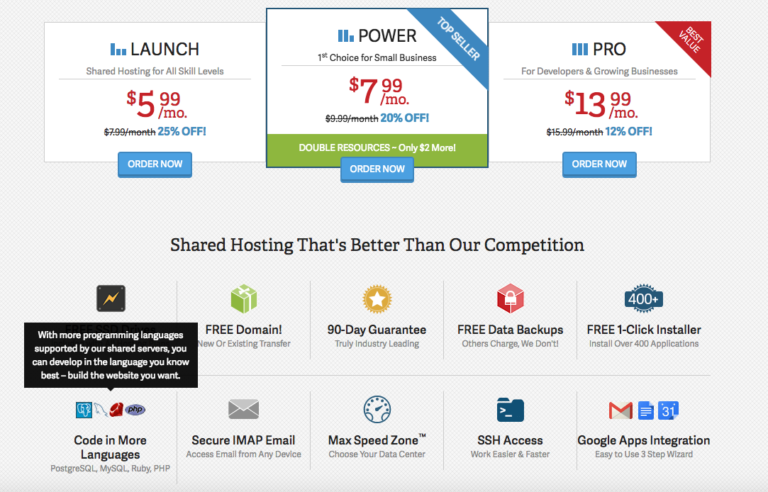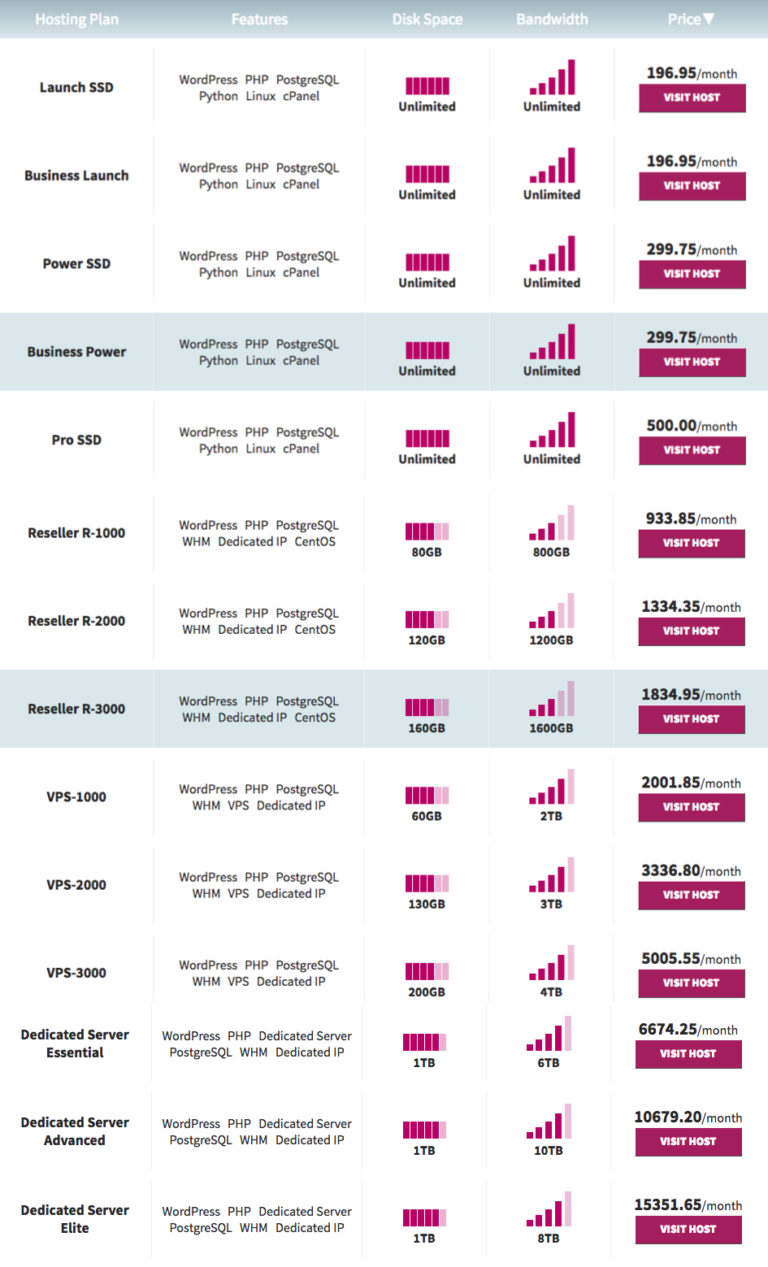 Well, The Inmotion company provides three kinds of plans- Launch, Power, and Pro. The image above reads that the Launch prices $5.99/month after 25% discount. This pricing is too high for Start-Ups. Anyways we can't do much with the prices as they are providing well-equipped features to equalize their prices. By the way, if you ask my suggestion, then Inmotion is not worth for small-scale hosting since it costs more. And 'Power' plan is worth for medium and large scale hosting if sub-domains is not your criteria. If you never mind about pricing, go with 'pro' plan, you almost get everything which comes under shared hosting.
Uptime report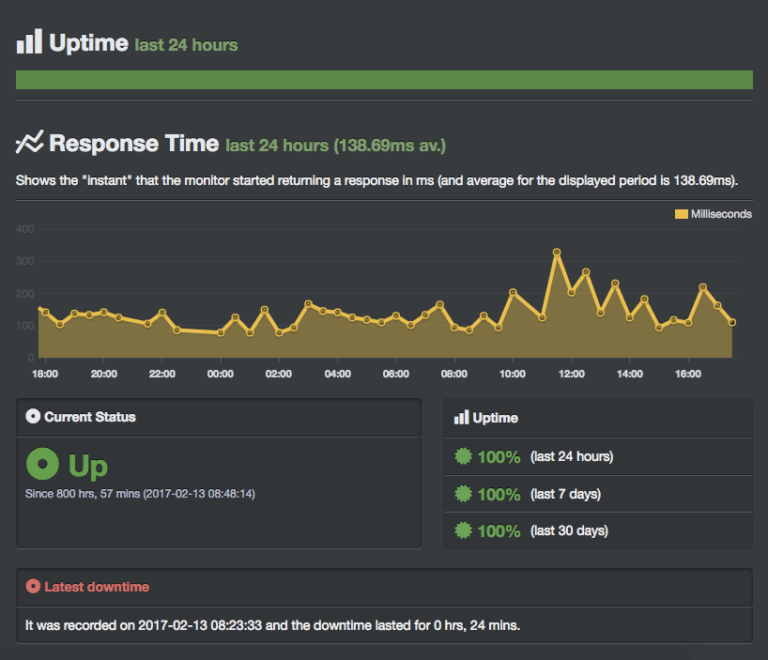 Nothing to talk much about the uptime report of Inmotion. The statistics (graph) reads it's 100% for the last 30 days. Please note that the uptime report which is displayed here is the combined report of 4-5 websites which are hosted by Inmotion around the globe.
Speed test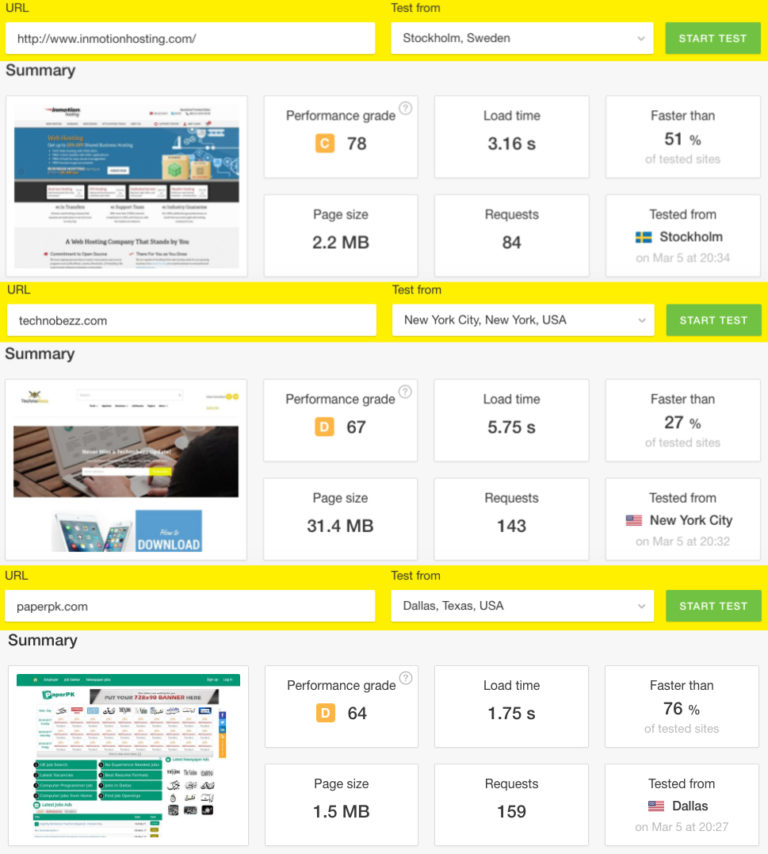 Awesome is the speed of the sites which are hosted by Inmotion. Look at the image above, it runs the huge amount of data that is about 31.4 MB in 5.75 seconds flawlessly. The sites hosted on Inmotion are similar to lighting speed.
Customer support
Customer support is that thing which completely depends on your issues. The initial customer support while hosting is good compared to other hosting companies. Initially, they offer you to choose data centers for faster speeds, east or west data centers, free premium web builder, free automated backups which strikes out the threat of losing your data. And 24*7*365 U.S. based support, you will get it if you are living in the U.S. These are the things that make you cheer. And they are both live chat and call-in option. But both the options will consume a lot of time and response towards the issue is also not up to the mark. Coming to email support, don't prefer them if your business stands for email much. As they are going to block some of the emails, preferably emails which come from govt. accounts. These are the things which make your cheer to hinder. Coming to conclusion, they fail to provide satisfactory customer support.
Control Panel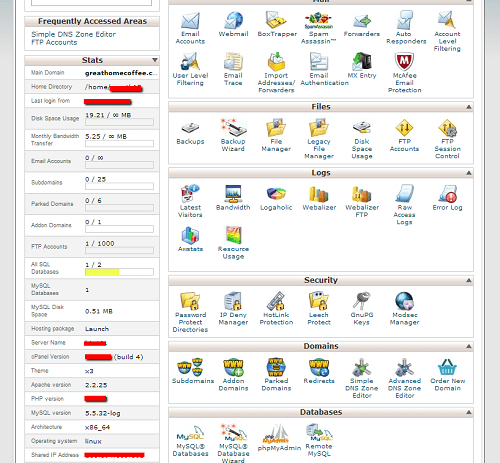 Features
Pros
Free domain name included worth $14.99.
Free SSD drives are available to store data.
Free domain transfer with no downtime.
Unlimited diskspace, which makes you to store without restrictions.
24*7*365 U.S. based support, best according to reviews.
Free premium web builder.
Green data centres technology.
$ 250 is given with the domain for the free advertising credits.
Unlimited bandwidth, helps you in transferring data without any limits.
Free data back-ups facility is there, which removes your threat of losing data.
Over 400 free applications are available.
Provides customer support by Skype, most of the companies
don't have this option.
Cons
Only 90 days money back guarantee.
Cost is very high compared to other hosting companies which provides almost same features.
Not suited for hosting small scale websites.
If your business relies on e-mail avoid Inmotion, since they block some of the mails.
Customer support is not satisfactory, both in call-in option as well as in live chat 24*7*365 customer support is available only for U.S.customers.
User Reviews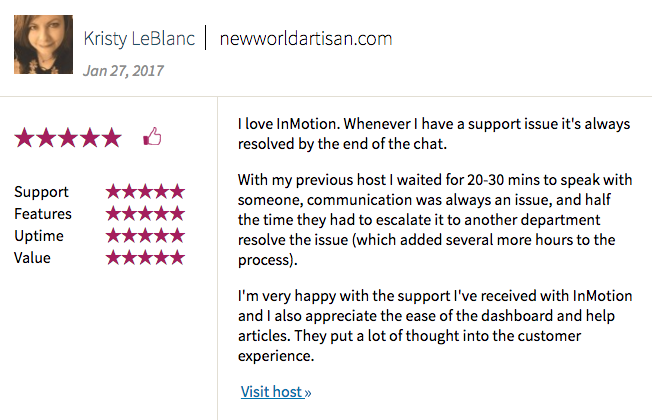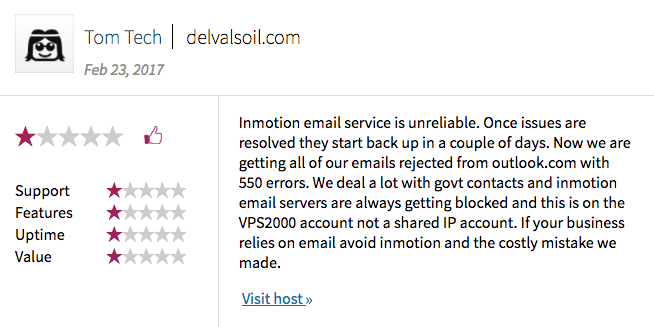 Decided to host with Inmotion ?
Then click the button below to visit inmotion.
Check other hosting and hostong comparison reviews by hitting the buttons below.
Hosting Reviews Hosting Comparions
To visit my youtube channel click below.
Thank you, Have a nice day. 😊