Hey, If you're here, then you must already know about Hostgator as a web hosting provider.
But, you don't know if all the things you heard out there are true or not? Right?
Perfect!
These days, it's hard to believe what companies promise. Even people for that matter of fact.
That is where our Hostgator Review 2018 comes into the play.
We have been writing hosting reviews and hosting comparisons of different web hosting companies just to educate people out there on what to buy and what not to.
We guide people to buy stuff that is really worth the price or which suits their business.
So have a complete look at my Hostgator Review for the year 2018.
Hostgator Review 2018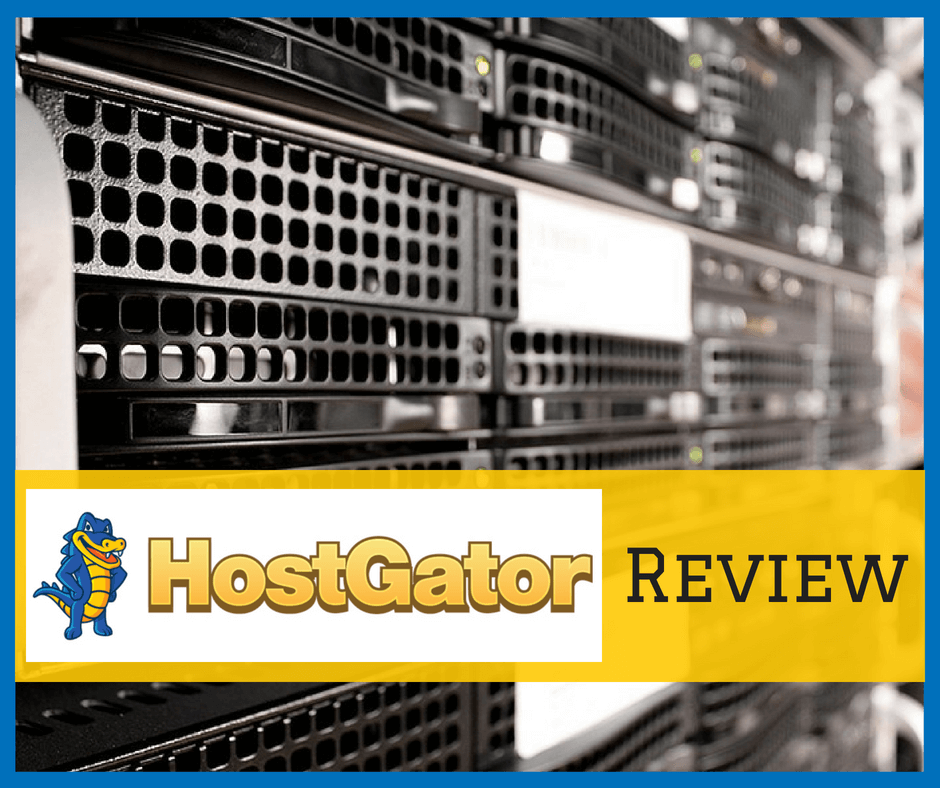 We have split this review into different sectors.
We have also mentioned the most important part of this review, i.e, the pros and cons at the end of this Hostgator Review.
If you have any further queries regarding Hostgator or any other hosting provider for that matter of fact, please do hit us in the comments below and we'll get back to you in a flash.
History of Hostgator Web Hosting
Hostgator was founded in the year 2002 by Brent Oxley, who was then a student at Florida Atlantic University. By 2009 Hostgator had passed the 200k mark in total customers.
It is a public web hosting company whose headquarters is in Houston, Texas, United States. Hostgator has now made their hosting eco-friendly and has become a part of green hosting.
About Hostgator
It is a very famous hosting company which is highly suggested by the bloggers all around the globe because Hostgator is known for its quality and customer support.
You will know everything about it when you complete reading this Hostgator review.
Price and Plans of Hostgator Web Hosting
Hostgator pricing depends on 2 different criteria.
Server type (Example: Linux, Windows, WordPress.)
Server location.
Let's talk about server location first.
Since my target audience is in India, I have visited the Hostgator India website for the information.
This might vary slightly with different location.
Hostgator gives you the choice of selecting between US and India server location.

And the pricing also varies accordingly.
Below are some of the screenshots of Hostgator pricing.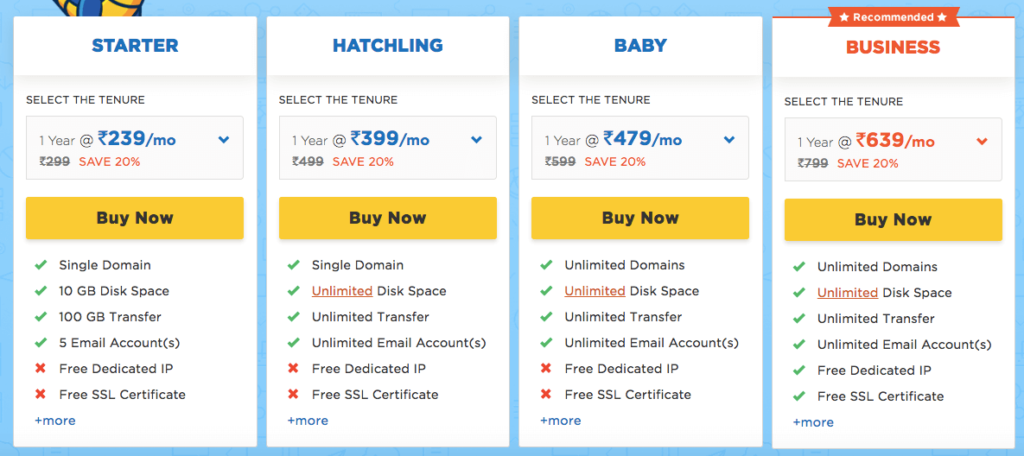 Hostgator Linux Hosting Plans – Server location – India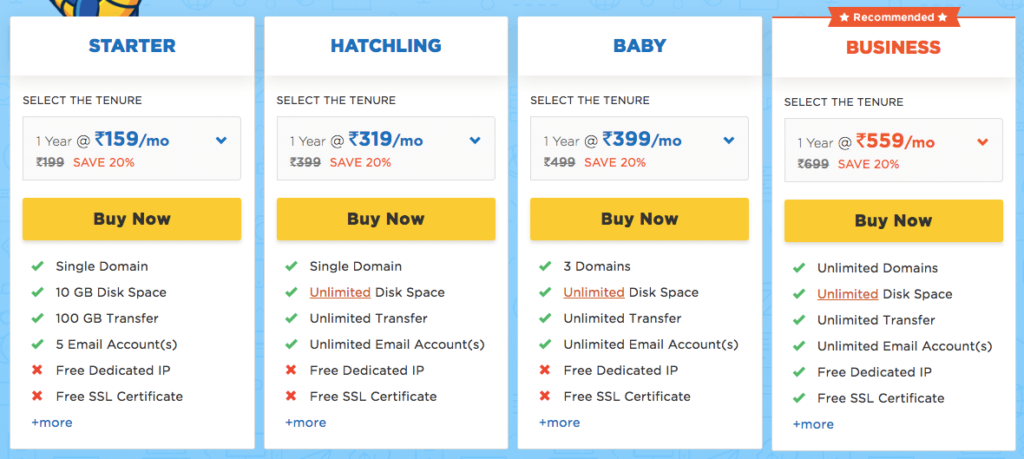 Hostgator Linux Hosting Plans – Server location – US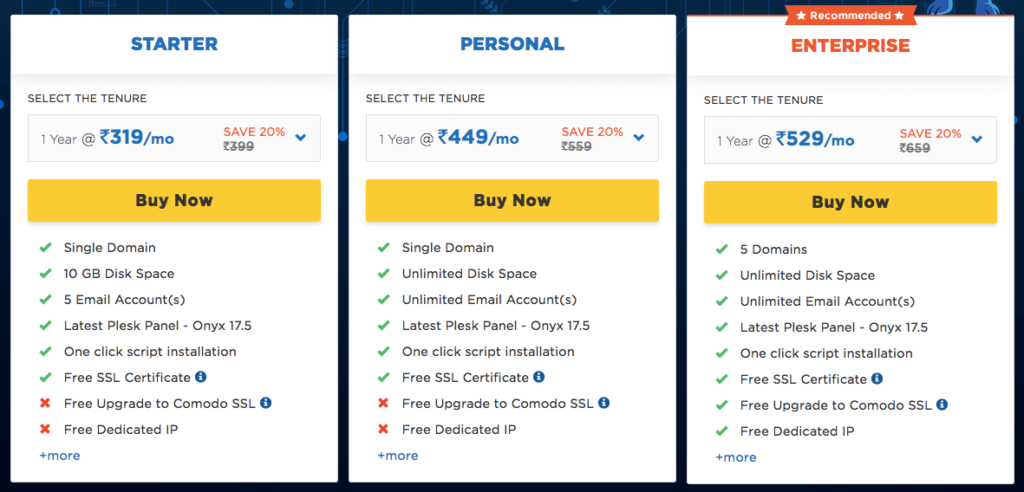 Hostgator Windows Hosting Plans – Server location – India
Hostgator Windows Hosting Plans – Server location – US
You can also have a look at Hostgator WordPress hosting plans by clicking this link – WordPress Hosting Plans
Wait!
Wondering where is the ₹99 plan you saw on advertisements?
There is a catch. Have a look at the next screenshot.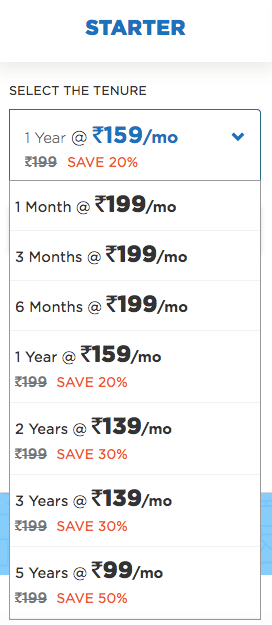 Yes, If you only choose Linux hosting with 5 years of tenure, you will get a discount of 50% which makes it ₹99/mo.
So definitely, I will not compare Hostgator with other web hostings like Godaddy and iPage
It can rather be compared with Siteground, Bluehost, etc.
I have also written a  dedicated comparison on Hostgator vs Bluehost, Hostgator vs Siteground
Here is the features list which comes with Hostgator hosting plans (Shared Hosting).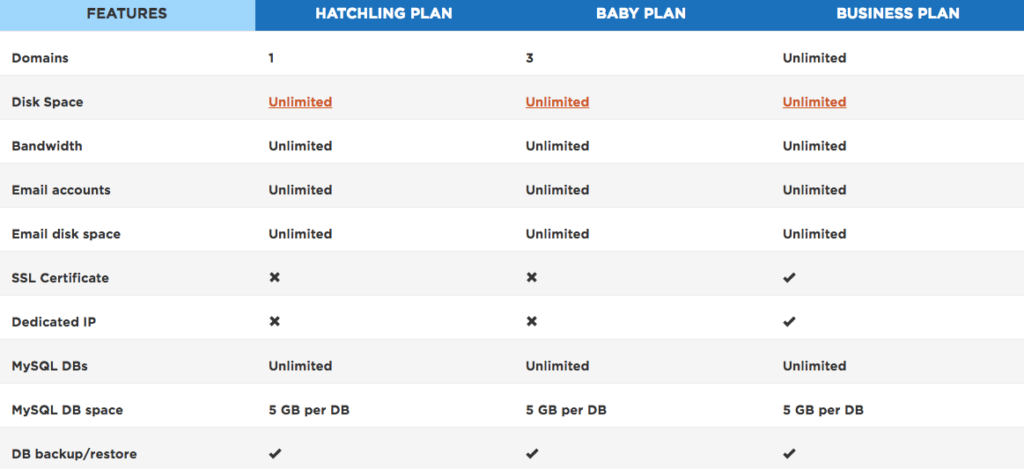 I would say for the price they are charging, the quality of the servers and the features they're providing is quite worth it.
So, if you have the budget, Hostgator could be one of your choices and I would definitely recommend it.
Check prices and plans of Hostgator in detail by clicking the button below.
Right after choosing your desired plan, all you need to do is, check its "Performance".
Hostgator Review – Performance Tests
Web hosting performances include:
Uptime of the hosting server.
Response time of the server.
Speed test
Uptime report
Almost all Web hosting providers do promise an uptime of 99.99%. Hostgator is no different from them.
Here is an image from their website where they talk about the uptime of their servers.

Well, that means your site is going to be live all the time except for their maintenance hours which is around 3-4 hours a year.
Don't believe what Hostgator is promising you?
Well, no worries. For this Hostgator review, we have tested 30+ websites that are hosted on Hostgator and here are the results for the uptime.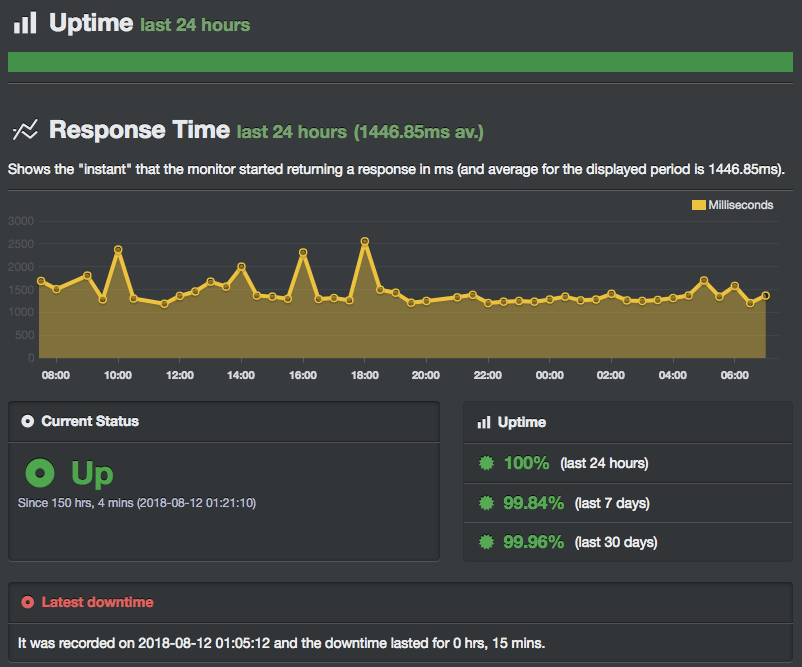 You can see, it has an uptime of 99.96% which means the site was live almost all the time.
This seems less than what they have promised but it's very close either way.
Here's the pattern of downtime that occurred.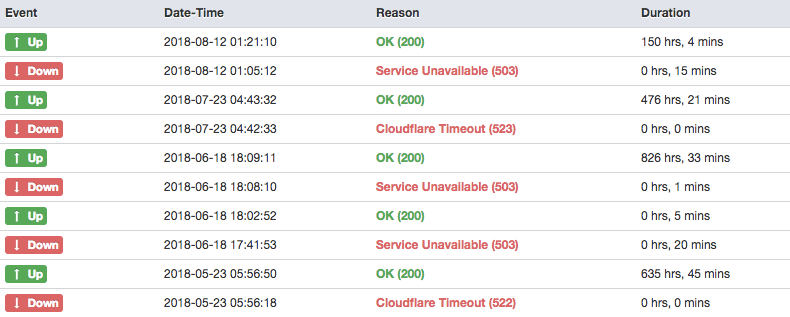 Maintenance has to be done everywhere. That is something which cannot be ignored. Total uptime is all that matters.
Unless you have an e-commerce store with a huge traffic, Hostgator's uptime is nothing to worry about.
Response Time
Server response time is the amount of time it takes for a web server to respond to a request from a browser. No matter how optimized your web pages are, if your server response time is slow, your pages will display slow.

From the report, we can see that the response time is great which means the performance of the servers are seamless.
Speed Test
You wouldn't want your users to wait for your site to load up, would you?
Well, check out the speed test of Sites hosted on Hostgator. Would it make a difference in your choice?
Let me know in the comment section below.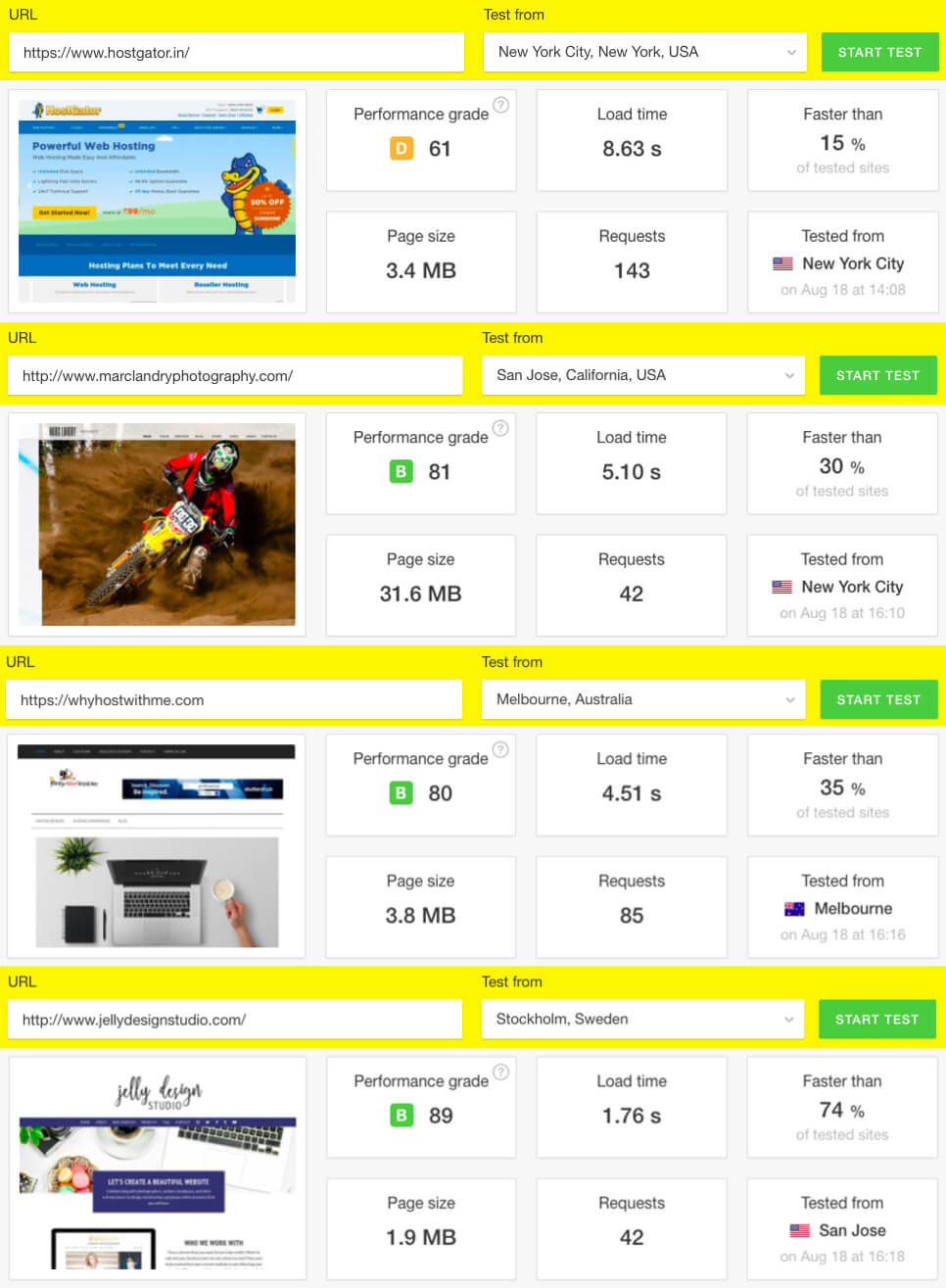 These are some of the sites on which we did the speed test. After analysing the results I can say Hostgator server speed is around 2.1 Mbps which is very fast.
Hostgator Customer Service
Who better, can tell you about Hostgator customer service other than its own customer.
I have been their paying customer for more than 3+ years.
I have some of my websites hosted on Hostgator and I use it personally daily.

Hostgator support is of different types:
Ask Snappy: Quick Q&A page
Hostgator live chat which is kind of useless because of the wait time.
Hostgator email support is pretty impressive, they come up with a solution within 48 hours.
Toll free phone support is also there.
Forum pages, in which many common problems and solutions are posted.
Hostgator Cpanel (Control Panel)

Hostgator Cpanel – Linux hosting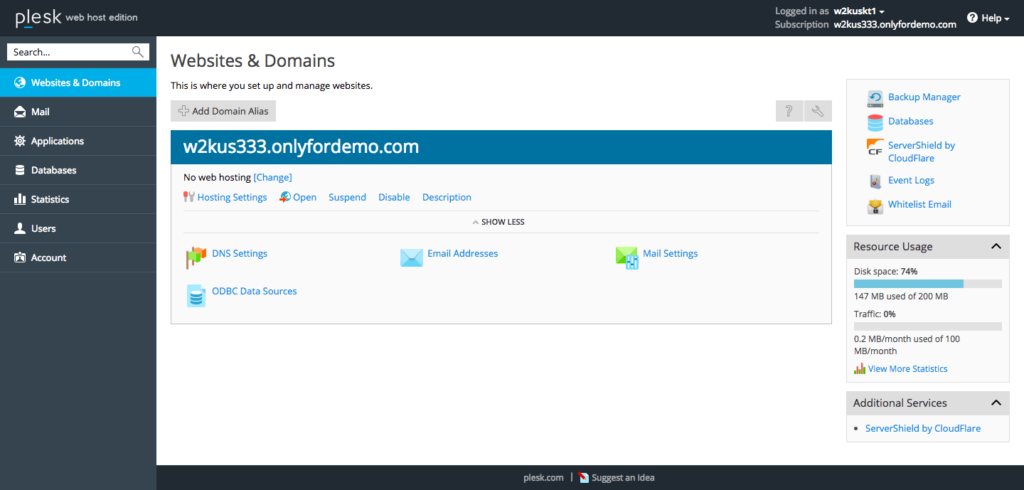 Hostgator Cpanel – Windows hosting
These are the typical Control panels most of the web hosting companies use out there.
So, it shouldn't be any issue using the same.
To have a live demo of the Linux hosting and Windows hosting hostgator cpanel, click on the link below.
Linux Hosting Cpanel Windows Hosting Cpanel
Features
Pros
There are no restrictions on bandwidth and disk space in hostgator.
For technical support, you will be provided with live chat and even toll free telephone number.
They have included spam assassin in their plans, which protects you from the unwanted junk mails, out of the box.
You are provided with unlimited databases.
They guarantee the uptime of 99.99%.
They will transfer your entire website for you.
They are having the well-equipped C-panel, which includes some useful tools, which are useful in navigating your website easily.
If a single domain is enough for you, then you can have their starter plan which is very cheap indeed.
Cons
You will be provided wita h money-back guarantee for only 45 days.
One has to wait for a long time in case of live chat.
No free domains are provided, you have to pay for it.
Hostgator User Reviews
Here's what Hostgator users have to tell.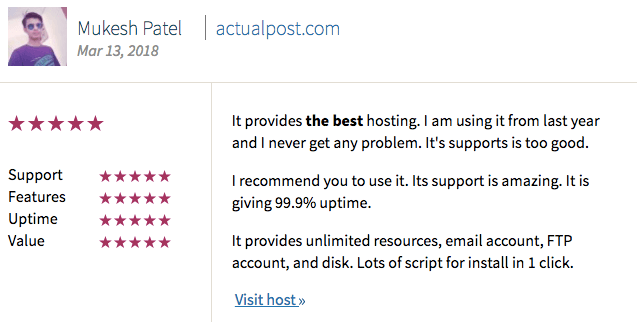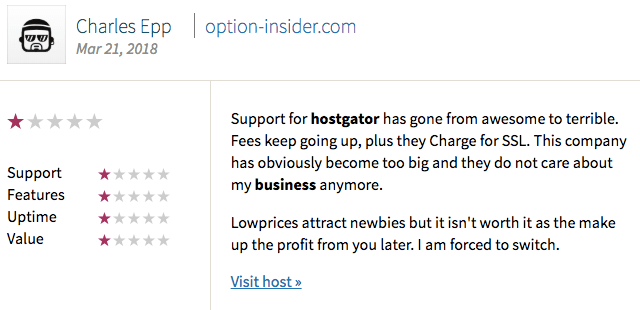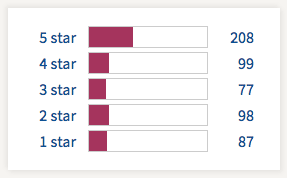 Out of 569 genuine user reviews, these are the star ratings observed.
Image credits: whoishostingthis
I request you to post your opinions about Hostgator and let me know if you were satisfied or not with my Hostgator review 2018 in the comments down below.
I hope this Hostgator review 2018 has made it clear to you on all the features and every other aspect of Hostgator.

Read more Hosting reviews and Hosting comparisons on Whyhostwithme to make the right decision and get the perfect host for your website.
Also, check out our Blog page to learn more about hot topics like WordPress, Webhosting, Domains, SEO, etc.
Thank you, Have a wonderful day. ☺️
Disclosure: The links found in this post are affiliate links which help us earn through sales-based commissions.